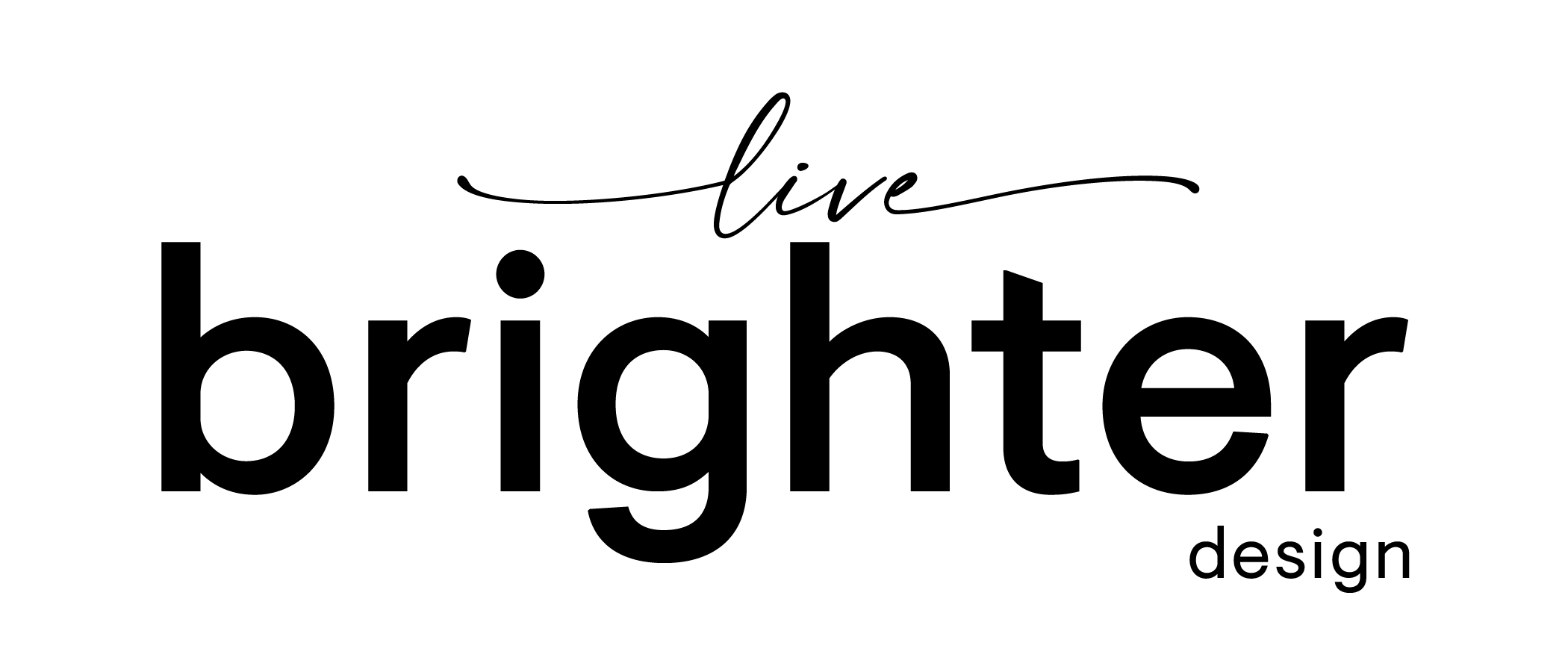 15 apartment kitchen space-saving hacks
Does being home more give you the urge to organize? Us too. There's no doubt though, it can be tough to start fresh and organize a room if you're super tight on space.
In this post, we share our 15 best space-saving hacks for your apartment kitchen – so you can organize, save space, and love your cute, little kitchen all day long. Let's dive in!
*Note – before grabbing a drill or hammer, we suggest creating a plan and presenting the irreversible changes (like hanging shelves on walls, cabinetry, etc.) to your Property Manager or landlord for approval before starting – just in case!
Related Posts:
• After creating space, this post will teach you how to organize your kitchen properly.
• Click here for tips on organizing your home just like The Home Edit does.
• Want to maximize your fridge space too? Read how here!
1. Declutter your space
The best space-saving hack there ever was? Decluttering!
We recommend that before you start moving through this post, you write down "declutter your kitchen" on your to-do list. That will make the rest a lot simpler.
• Have a ton of food storage containers? Get rid of the ones that are missing lids or you never use.
• Feeling bad about the kitchen junk drawer? Go through it, toss what you don't need and move items to where they belong (or use drawer dividers to tidy it up).
• Too many items in your pantry/cupboards? Purge the expired food and don't buy more until you use what you have.
2. Find space
Next, let's identify the important real estate in your kitchen that you may not have thought of. You'll want to find the best spots, clear them out, and go from there.
Valuable real estate in your kitchen for storage:
• The space on top and the sides of your fridge (especially if your fridge is magnetic!)
• Your stove: the drawer underneath, the cupboard overtop (if you have one) and of course, the stovetop
• All cupboards and drawers (obvious, but worth nothing – none are too small or too big)
• Counter space (including the small section between your stove and fridge, the corner, and everything in between)
• Insides of cupboard doors
• Undersides of upper cabinets
• Any corners, floor and wall space in the room
• Windowsills or pantry closets (although we don't all have these)
• Every nook and cranny, really
3. Divide your space
Now that we've identified the spaces, let's turn them into more by dividing them up. How can we divide up the space we already have? Try using:
• Wire or wood shelf risers
• Baskets and bins (example: create "drawers" using bins in deep bottom cabinets)
• Drawer dividers
• Peg boards (to maximize wall space)
• Extra shelves
• Lazy Susan's (those circular, rotating shelves you can put almost anywhere)
• Marble slab or thick cutting board to create a "zone" for spices or oils on your countertop
4. Stretch your space
Another great kitchen hack for us apartment-dwellers? Stretch your space by using the next room for storage (like hallways and dining areas).
• Try storing seasonal and special occasion kitchen items in a utility cart, shelving unit, armoire or chest in a room nearby. If it's close, it's convenient.
• You can also store dishes and drinkware in your dining room, and use that extra kitchen space for other needs. It makes perfect sense!
5. Hanging space
When it comes to small kitchens, hanging storage is smart storage! Trying hangin' with these ideas:
• Floating wall shelves to store ingredients in glass jars, recipe books, beautiful dishes, or spices
• Ceiling pot racks
• Over-the-door baskets for cupboard doors to hold things like grocery bags, food wrap, sandwich bags and other similar items
• A magnetic strip or glass rack attached to the underside of cabinets or shelves to hang spices, glasses or jars
• A peg board on your kitchen wall to hang everything, including baskets to hold objects that might fill a junk drawer – check out an example here
• Command Strips and a wire basket to hang storage on the inner side of your cabinet doors
• File organizers secured to the wall to store your favourite recipes, cookbooks, or cutting boards
6. Hooks for space
Another thing you can hang in your kitchen to save space? Hooks!
• Tip: Hang a coat hook rack or individual hooks on your kitchen wall for cutting boards (tie a rope or shoelace in the hole to hang), colanders, frying pans, pot lids, measuring cups, wire baskets, mugs and more.
7. Magnetizing space
When it comes to saving space hacks, magnetic strips sure do come in handy.
• Turn the side of your fridge or backsplash into a spice rack
• Use your wall as a knife holder (or for large metal spoons and utensils)
• The inside of a cabinet door can hold food processor blades
8. Stacked space
Stylish, vertical storage? Here we come:
• Step 1: Check out thrift, antique or vintage furniture stores (online for now)
• Step 2: Seek out your favourite boxes, crates or bins (picture old pop crates or bottle boxes – whether wood or wire)
• Step 3: Stack them up for vertical storage
o Place them against the wall or in the corner and fill them with pots and pans, recipe books, everyday dishes, large appliances or dry foods to save space in your kitchen cabinets
9. Shelving space
Shelves, whether floating, within cabinets, or freestanding are key when it comes to small kitchens. More shelves = more storage space and yes, it's as simple as that.
• Bookshelves don't have to only hold books! If you have a bare wall in your kitchen, dining room or hallway, use a bookshelf to store anything and everything, including a small hot beverage bar.
• Floating shelves – we've mentioned these a few times, but that's because they're perfect for extra storage space in a kitchen!
• Shelf risers can sit on your countertop or inside cabinets. Picture an apartment building on your counter – it only takes up a certain amount of space and multiple tiers means more storage (for spices, canned food, ingredients in small jars and more)!
10. Create space
Many of us apartment-dwellers don't have a pantry or tons of cabinet space. So what can we do? Create our own!
• DIY kitchen pantry: Find an enclosed storage cabinet (new or antique) and use it as a mini, hideaway pantry in your kitchen.
• Extra dish storage: Check out these over-sink dish racks. If you're really tight on space, just wash your dishes and leave them there. Dish drying + storage = perfection.
11. Flatten for space
Anything that can be flattened will likely be easier to store and save you some space.
• Have you always wanted a breakfast nook? Consider a wall-mounted fold-down table so you can pop it out when you want it. You can do this for a work-from-home office desk, too.
• Love to host? Consider folding chairs for your breakfast nook and dining area. Move them around, add more when you need them, and then hang or stow away the extras.
• Collapsible pots and colanders? Check them out, here.
12. Roll-in space
There's no doubt that wheels add convenience to a piece of furniture, and can actually save space, too. Here's how:
• A utility cart can be moved out of the way and will act as counter space, a bar cart, or just extra storage for cookbooks, large appliances, canned goods and more. This pink one is very cute and folds up!
• Ever heard of a rolling rack? The slender ones take up minimal space, have wheels, multiple shelves, and can usually be tucked away in the corner or against the wall. They're perfect for oils, spices and tall items that won't fit in your cabinets, and can be rolled away into a closet when you need more elbow room.
• Rolling wire baskets can be tucked in the corner of your kitchen or in deep, bottom cabinets that are tough to reach (or where things get lost easily in the back).
13. Jarred space
One kitchen space-saving hack we love (and looks great) is to "jar it". How can glass jars be so useful, you ask? Here are just a few of the many ways:
• Rather than dealing with the hassle of plastic food storage containers and how to stack/store/cram them in, keep a few glass jars on hand and put leftovers away in them instead.
o They're easy to store, look great in your fridge, and the jars can have other uses, too.
• Store tea bags or cereal in glass jars rather than having a cupboard filled with tea boxes that take up space are hard to see. A label or two might come in handy here, too.
• Baking ingredients, coffee, pasta, rice – it can all be bought in bulk, put into pretty jars, labelled and put on display.
o What's the space-saving benefit of this? You won't have a ton of almost-empty bags and containers that are hard to organize in your cabinets. You'll use what you have and won't have the problem of buying more sugar, only to realize you already had some in the back of your cupboard.
14. Tilted space
When it tilts out, it's convenient and saves space. Check out these tilt-out hacks:
• What do you do with that tiny tilt-out drawer under your sink? Command Strip, small wire basket and ta-da! Dish sponge and soap holder, right where you need it.
• Rather save under-the-sink space for cleaning products? Check out this tilt-out waste bin with two compartments. Its slender 10 inch depth won't take up much floor space and then you can reclaim under-the-sink for whatever else you wish.
• These interlocking storage bins can sit on your counter or shelf and hold any little kitchen item. Their tilt-out drawers would make it perfect for a small cereal, tea or coffee station.
15. Accessorizing your space
Now that we've addressed the functional, let's discuss where you should store certain accessories to save space in your apartment kitchen. Here we go:
• Knives – are they crowding up your drawers? First of all, ditch the extras and invest in a few good knives. Then, purchase a knife block. It takes up minimal counter space, is super convenient when it's right beside your stove, and makes you feel like a pro chef.
• Cooking utensils – another culprit of drawer crowding. Find a glass, acrylic, metal or ceramic holder, place it on your counter and your utensils will be right at hand.
• Tea towels – stacks of tea towels falling over in your linen closet? We suggest keeping them in a kitchen drawer or basket on a shelf so they're right there when you need them.
• Counter space – need more of it? Buy a cutting board large enough to cover the sink and just like that you've got added counter space when you need it. Then you can tuck it away vertically leaning inside a lower cabinet.
• Lazy Susan – one of the best storage hacks there is. This rotating shelf can sit on the counter for an easy grab of anything you use often, or tucked into a deep cabinet. Opt for a tiered one for extra storage space.
There you have it – 15 hacks to save space in your apartment kitchen. Happy organizing and space-saving!
Did you try anything we suggested? Tag us in your picture on Instagram and we'll share it!