Let Us Help You Find the Right Short Term Rental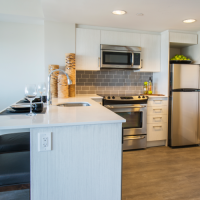 Located in downtown Ottawa, Minto One80five is where you'll find the perfect furnished suite rentals that are so easy to call your home away from home.
No results found. Please search again.
Furnished Apartments in Ottawa
When life or work takes you away from home for an extended period of time, there's no better place to settle into than one of our spacious, completely furnished and fully stocked short term rentals. Located in downtown Ottawa at Minto one80five, you'll find all the creature comforts you're used to in a Minto furnished suite.