Apartments for rent in Lowertown, Ottawa
Just a few minutes east of downtown Ottawa is where you'll find this low-rise rental building, surrounded by mature trees and green space in a peaceful neighbourhood that checks all the boxes.
These pet friendly apartments feature 24/7 emergency service, security controlled access and heating included. The Brant is close to grocery stores, shopping, parks, transit, and anything else you could want or need. With its close proximity to highway 417, it's easy to get to the heart of the city or away for a weekend retreat.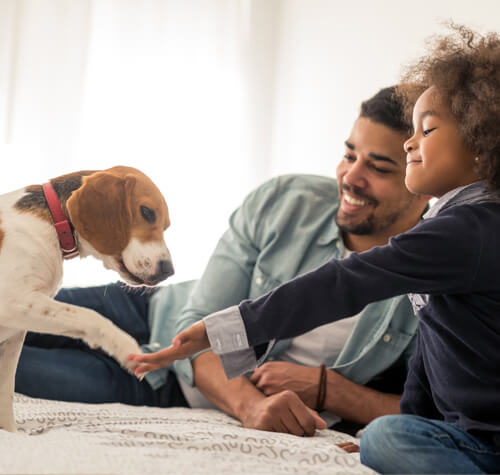 Closeby amenities
The cozy, affordable one-bedroom apartments at The Brant have plenty of character and lots of storage, making it easy to do the things you love to do. The neighbourhood is close to Vanier and near St. Laurent Shopping Centre, for easy errand-running and checking off to-do lists.
Pet friendly
Heat included
Non-smoking
Security controlled access
24/7 emergency service
In-building laundry
Parquet floors
Near clinics or hospitals
Pedestrian friendly
Access to major roadways
Prices shown are best available, but the prices of suites within each category may vary due to features, finishes, floor plan, square footage, availability and occupancy date. Prices are subject to change without notice. Floor plans shown are not of the exact suite, they are representative only and all dimensions are approximate. Please speak to your Leasing Consultant or contact the Rental Information Line at
613.691.6756
for more details. Errors & Omissions excepted.
Explore the neighbourhood
Overview
What's nearby?
Getting around
The Brant Updates
Ottawa apartments for rent in Vanier
Within walking distance of the local FreshCo, St. Paul's Park and St. Laurent Shopping Centre, rental apartments at The Brant offer amazing accommodations in the Vanier area. Living in the vibrant and exciting Castle Heights neighborhood means you'll be surrounded by beautiful green space, local restaurants, and charming cafes.
Within this apartment community, students, young professionals and families alike will be treated to all of the essential amenities they need in the vicinity. Enjoy an easy-going lifestyle here at The Brant while you thrive in this extraordinary neighborhood. When you're eager for some excitement you'll love being close to the Queensway, which can get you to Parliament Hill and other historic landmarks in less than a 15-minute drive; living in The Brant means that it'll be as easy to get to the heart of the city as it is to escape it.
Near McArthur Avenue and St. Laurent Boulevard
Ottawa apartment rentals at The Brant are located in the exciting yet surprisingly residential neighborhood of Castle Heights. This small, tight-knit community has a number of parks, shopping, and transit options to help you get around the neighbourhood. You're just steps from green space at St. Paul's Park or Lawson Park. When it's time to run your daily errands, living along McArthur Avenue means you're a short walk to St Laurent Boulevard, which boasts a number of different dining and shopping options; Donald Plaza is less than 15-minutes walking and St. Laurent Shopping Centre is less than 5 minutes driving. St. Laurent Shopping Centre is the biggest mall in Ottawa, and boasts a number of world-famous stores, a movie theatre and a gym for visitors to enjoy. If you don't have a car, then you'll enjoy being near the bus transportation hub at the St. Laurent Shopping Centre which can help you easily commute around the city of Ottawa.
Go anywhere living near the Queensway
Everyday errands can be done just a short walk from The Brant, with grocery shopping at the local FreshCo only a 1-minute walk away. If you don't have a car and need to get around, you'll have your option of a number of cycling paths or multiple bus stops that cover the area. The transportation hub at St. Laurent Centre will help you reach anywhere you need to go in Ottawa, and in 2018 it will become a major stop on the new Confederation Line , a light-rail system that will make it even easier for Castle Heights locals to get around. Owning a car means you'll be able to quickly navigate the area; shops along St. Laurent Boulevard are only minutes away, and the Queensway is located nearby to get you downtown Ottawa in less than 20 minutes.
Public Transit

The bus stop outside your building will give you direct access to route 14, which can help you reach St. Laurent station quickly. From the transportation hub at St. Laurent you'll be able to take more than a dozen different lines to reach the rest of the city including the 7, 18, 19, 24, 40, 47, and many more. If you need to take the train, the Ottawa station is less than a 10-minute drive away which can help you travel across Ontario to other major cities.

Walking

With a Freshco located immediately around the corner, you'll be able to quickly finish your shopping for the day. Living near the corner of Castle Heights and St. Laurent Boulevard gives you access to a number of different shopping and dining options to help you complete any errand.

Cycling

The Castle Heights neighbourhood is well-known for its bike-friendly paths and roads that can connect you to river trails and the downtown Ottawa area. Enjoy a leisurely ride along the Rideau River, or use your bike to get to classes every day at the University of Ottawa.

Driving

Living near the Queensway gives residents a quick way to reach downtown Ottawa in less than 15 minutes. Vanier Parkway is another major roadway located nearby that provides another option for exploring the area and reaching other grocery options including a local Loblaws, or a Walmart Supercentre located south of Highway 417.
Register now for special offers,
incentives and latest news
Get In Touch With Us @The Brant
The Brant
East Ottawa
366 Brant Street
Ottawa, ON
K1L 6V6
Rental Inquiries?
613-691-6756
Available by phone or email only
Already a Resident?
613-225-0493
Available by phone or email only