Let Us Help You Find the Right Short Term Rental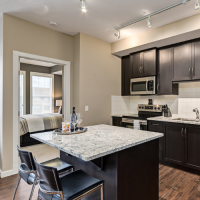 Seamlessly blend work and play in the vibrant Quarry Park neighbourhood near the Bow River. Enjoy great amenities close to restaurants, cafés and more.
No results found. Please search again.
Furnished Apartments in Calgary
For those times when work, life and other circumstances take you away from home for more than a few days, there's no better place to settle into than a completely furnished apartment. Make yourself at home and enjoy everything a short term rental has to offer in the beautiful city of Calgary. To make your search easy, we recommend Minto's premium short term rentals at the Laurier in Quarry Park.