LakePark Villas and Single Family Home Collections
LakePark features two and three bedroom villa and single-family homes with 1,565 to 2,220 square feet of living space, 2 to 2.5 baths, 2-car garage, and flexible room options.
The collections of homes for sale in Port Saint Lucie at LakePark offer active, inspired lifestyles
The LakePark at Tradition collections include villas in the Harbour collection and single family homes in the Coastal collection, and these energy-efficient homes for sale in Port Saint Lucie offer affordable resort-style lifestyles for the active adult as well as stunning views of nearby green space, waterways and lakes. Harbour collection villas start at 200,990 and range in size from 2,183 square feet to 2,456 square feet, with the Buttonwood model including 2 bedrooms, den, 2-car garage and 2 bathrooms which offer an inspired retirement lifestyle. The Mahogany Villas, Banyan Villas and Spruce models, all starting under the $220 range, each offer 2 bedrooms, den and 2 bathrooms and ample space just under 2,430 square feet. Meet with friends and family in these beautifully designed spaces that come with fantastic amenities that help to create a lifestyle that's active as well as vacation-inspired! The Magnolia model starts at $230,990 and offers 2,456 square feet that contain 3 bedrooms and 2 bathrooms. Within the Coastal Collection, you'll find single family homes starting at $254,990 and square footage from 2,579 in the Gulfstream SF Homes model to 2,762 in the Isle model, 2,900 in the Admiral SF Home and 2,916 square feet in the Coral Reef model, which features 3 bedrooms plus den and 2.5 bathrooms all on 1 story.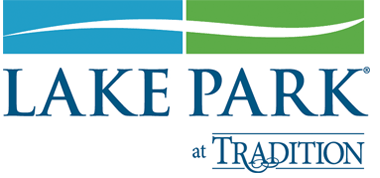 CONTACT US
LakePark at Tradition Sales Center
Hours of Operation
Monday - Saturday 9am-5pm
Sunday 11am-5pm
Contact LakePark at Tradition