Steps From Nature
The Quinn's Pointe community is within steps of an abundance of parks, wetlands, and walking trails to explore.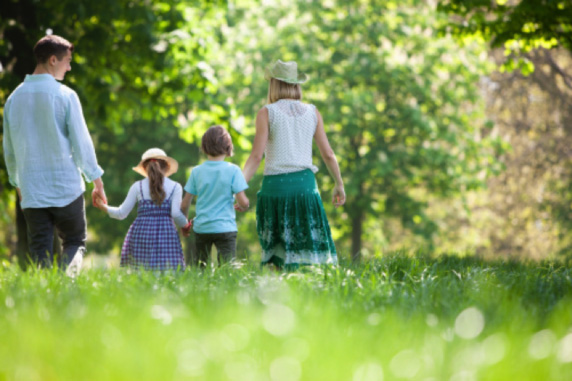 Minto's love for the environment stems far beyond our building practices – in the development of the Barrhaven area, we worked with the City of Ottawa to help preserve 52 acres of Woodlot at the corner of Strandherd and Cresthaven and between Strandherd and Clearbrook near Longfields Drive.
Chapman Mills Conservation Area
Maintained by the Rideau Valley Conservation Authority, The Chapman Mills Conservation Area is a 23-acre area of conserved land along the Rideau River. There are scenic lookouts, great picnic spots, and nearly 2km of winding boardwalks, which can be used to explore at your leisure. Located right in the Barrhaven community, this area is sure to become your new favourite spot for an afternoon family stroll.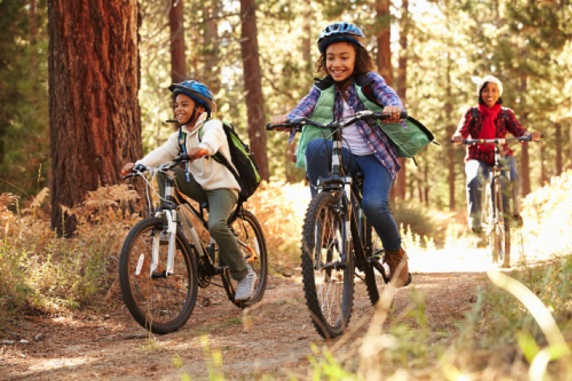 Nearby Parks
If you're looking for a neighbourhood park for your kids to play in on a Saturday afternoon, there are a couple of great ones at your doorstep in Quinn's Pointe. Kilbirnie Park, located at the intersection of Kilbirnie Drive and Shadehill Crescent, is known for it's awesome splash pad – it's the perfect place to bring the kids during the hot summer months! Alternatively, located along Pennant Avenue, Regatta Park is perfect for your adventurous child. In addition to a splash pad, there's also a rope climbing structure, and climbable logs and boulders.
If you want something a bit bigger, perhaps for a walk with the dogs, Quinn's Pointe's close proximity to the Rideau River will certainly come in handy. Maple Hill Park has several trails, some of which leading to the Jock River Landing. There are many stunning viewpoints along the park, and there's even an off leash dog area, making it a perfect place for the entire family to enjoy. There's also Hearts Desire Park, another beautiful area spanning along the Rideau River, right here in Barrhaven. There are very few signs to tell you that the park is even there – making it one of Ottawa's best hidden gems. The park is quiet and calm, making for a great spot for a quiet stroll or a morning jog.
Old Quarry Trail
The Old Quarry Trail is a scenic 3.1km walk through Ottawa's Greenbelt. Along this trail, you can learn all about the fascinating geology of this old quarry, first opened in 1906 along the former Canadian Pacific Railway line. Although this trail is a little bit outside of Barrhaven, it's well worth the time to get out and explore all that this fascinating area has to offer.
Lime Kiln Ruins
Lime was an important household product in the 19th century, made from the calcination of limestone. Just about anywhere limestone could be found there were lime kilns, however most went out of business by 1900. Francis Flood's kiln stayed in business until 1960, and was abandoned shortly after. In the 1970s the site was rediscovered, then later restored in 1999. Now, it serves as a walk back in time as you explore what's left of this 100-year old structure along the scenic paths. These ruins can be found off of Moodie Drive, and there is an NCC parking lot available for public use.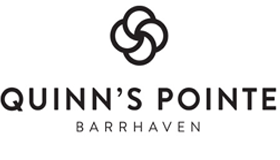 CONTACT US
Quinn's Pointe Sales Centre
4005 Strandherd Drive
Nepean, ON
K2J 6E1
Hours of Operation
Monday - Thursday: 12pm to 8pm
Friday: 12pm to 6pm
Weekends & Holidays: 11am to 6pm
Contact Quinn's Pointe