Minto Recreation Complex
In the fall of 2014, the Minto Recreation Complex opened its doors to the residences of Barrhaven. Since then, this 160,000 square foot state-of-the-art facility has become a hub for the community, offering a multitude of fitness and recreational activities for all ages and abilities.
Beautifully designed and built to the highest standards of environmental sustainability, this new facility has brought 2 NHL sized ice rinks, a 6-lane pool with diving boards, an indoor walking track that is flooded with natural light, and everything you'd expect from a full fitness facility.
The facility also features Quinn's Pointe Field, an artificial turf sports field that is designed to meet CFL and FIFA standards. This artificial field helps to extend the soccer season and is named after Minto's newest master planned community, which is just a 2 minute drive away.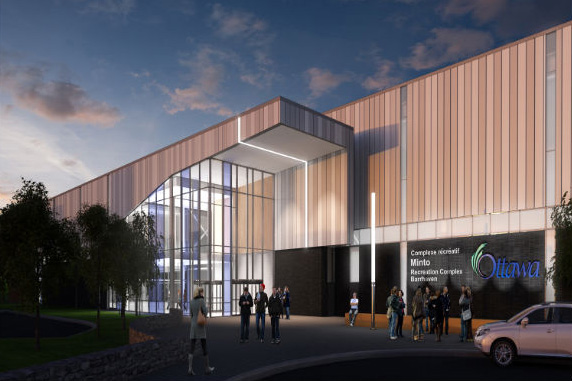 Minto, an active sponsor of community initiatives, is proud to be associated with the City of Ottawa's Community Champions Program; a program that partners with businesses and organizations here in Ottawa for sponsorships of local programs and services. It's because of this program that the Minto Recreation Complex, and many others facilities across the city, are here for us all to share and enjoy.
Click here for more information on the programs the Minto Recreation Centre offers and to take a virtual tour.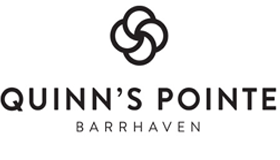 CONTACT US
Quinn's Pointe Sales Centre
4005 Strandherd Drive
Nepean, ON
K2J 6E1
Hours of Operation
Monday - Thursday: 12pm to 8pm
Friday: 12pm to 6pm
Weekends & Holidays: 11am to 6pm
Contact Quinn's Pointe