Limited time pricing and incentives on select lots
Limited time pricing and incentives on select lots
Over $30K in value
Learn more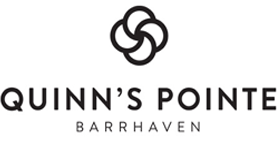 See the Beauty of Barrhaven With These Trails
Exploring your new community is one of the best parts about moving. The joy of finding that perfect spot where you can relax in nature can't be overstated, especially when that spot is on one of the beautiful trails so close to home. There's no shortage of trails and greenspace for you to discover in Barrhaven, and these are only a few of the many great spots in the community! That being said, use these trails as starting points for your adventures and see what other gems you can uncover.
Chapman Mills Conservation Area
Cared for by the Rideau River Conservation Authority, the Chapman Mills Conservation Area boasts 23-acres of land with natural shorelines, wetlands and floodplain areas. Visitors can stroll the 1.5-kilometre trail, stopping at the scenic lookouts and reading about the environmental story along the path. You can also bring lunch (or dinner!) and enjoy a meal at the picnic shelter. Chapman Mills Conservation Area is also home to two fish habitat compensation projects which aim to increase the quality and quantity of the fish habitat in the Rideau River.
Pinhey Forest
For year-round trails through nature, look no further than Pinhey Forest – a section of the Greenbelt that boasts the "largest parcels of quality farmland" in Ottawa. The forest has 6.4 kilometres of trails that can be used for hiking, cross-country skiing and snowshoeing. You can also marvel at Ottawa's only inland sand dune complex right within the forest. The area is teaming with plant and animal species that thrive in these specific conditions.
Stonebridge Trail
Starting at Stonebridge on Jock Park, the Stonebridge Trail is a 3.7-kilometre journey along the Jock River. The out-and-back trail is primarily used for hiking, with lots of trees and beautiful scenery to enjoy. It's a dog-friendly path, as long as they're on a leash, and makes for a perfect photoshoot location with your family or friends. The path is open year-round, so be sure to check it out during the fall months as the leaves start to change!
Ready to start your outdoor adventures in Barrhaven?
Quinn's Pointe
is on sale now. Sign up today and be the first to receive release information, lot availability, and pricing updates for Quinn's Pointe.