Limited time pricing and incentives on select lots
Limited time pricing and incentives on select lots
Over $30K in value
Learn more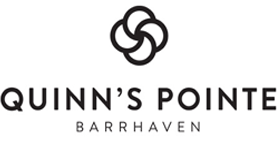 Pet-Friendly Places to Visit in Barrhaven
Owning a dog – or dogs – adds so much excitement to your day-to-day life. They're as much a part of the family as anyone else, so finding activities everyone can enjoy is important. We've found some pet-friendly places in Barrhaven for you and your furry friends to explore. Some are for both of you, some are just for them – and there's nothing wrong with that!
Kennedy-Craig Forest
Located along Barrhaven Creek at 63 Maple Stand Way, Kennedy-Craig Forest is a dog-friendly space with trails and woodland scenery. There are wooden bridges to cross over the creek while your dog can choose to go for a swim! While Kennedy-Craig Forest is listed as an off-leash park, there are certain points along the trail that are on-leash only, so make sure you're following the signs.
Jock River Landing
The Jock River Landing is known for its annual Jock River Canoe Race, but you can enjoy this small slice of heaven on Lodge Road whenever you want! With walking trails, fishing areas, water to canoe or kayak in, and free parking, you and your pup can spend the entire day at the Jock River Landing. Since the area is fairly popular, it's advised you keep your dogs on a leash to make sure everyone has a good time!
Watters Woods
Considered the "best kept secret in the area," Watters Woods is an off-leash space for dogs to run and explore. The park is located at 11 Spinney Way, just a seven-minute drive from our Barrhaven Sales Centre. Your dog can roam free while you take a walk, read a book, chat with friends or whatever else you can think of!