Limited time pricing and incentives on select lots
Limited time pricing and incentives on select lots
Over $30K in value
Learn more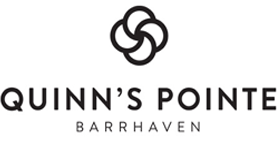 Local Businesses You Can Support in Barrhaven
Community is about lifting each other up, which is why shopping local is so important. When we support the businesses run by our neighbours and friends, we're fostering a greater sense of togetherness right at home. Here are just some of the local businesses you can support in Barrhaven.
Toys on Fire
Were you someone who took up puzzles over the last few years? Or maybe you tried your hand at building model planes and trains? Toys on Fire has something for everyone with a variety of toys, hobby kits, puzzles, and figurines for the avid collector—whether it's for you, your kids, or a friend.
Mountain Goat Yoga
Mountain Goat Yoga was founded almost 20 years ago in Barrhaven, and has been providing people with a peaceful, serene space ever since. This boutique yoga studio offers a variety of classes, from Chair Yoga, to Mom+Baby Yoga, and so much more. Mountain Goat Yoga is a big supporter of the community, living by their belief of "neighbours helping neighbours" all throughout the pandemic – and beyond – by fundraising for local charities like the Barrhaven Food Cupboard and Do It For Daron (DIFD). You can drop in for a yoga class to try it out, or get a monthly or yearly pass so you always have a spot.
Khokha Eatery
Experience traditional Pakistani food with a modern twist at Khokha Eatery on Longfields Drive. Though it only opened in 2021, Khokha Eatery has more than 30 years of history behind it and draws influence from classic Pakistani hospitality, culture, and cuisine. Try the bun kabab, biryani, chapli kabab, or even the butter chicken poutine. Just be sure you bring your appetite!