Limited time pricing and incentives on select lots
Limited time pricing and incentives on select lots
Over $30K in value
Learn more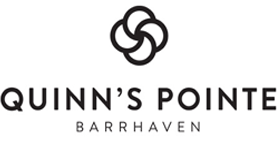 Family-Friendly Activities in Barrhaven
Barrhaven is a wonderful area where you can find peace in an otherwise busy city. The proximity to greenspace without compromising access to amenities is just part of the reason the neighbourhood is growing. There's also an abundance of activities for you and your family to enjoy together, including the trails!
1. Escape Manor Junior
Completing an escape room can be a tough task for even the smartest adult, which is why Escape Manor Junior is the best choice if you're bringing the kids! Choose from different themed rooms such as Forbidden Forest, Space Invaders, Spy Mission, and Candy Conspiracy, and then work your way through puzzles and clues to escape before time is up!
2. Art Haven
Channel your inner artiste at Art Haven, where you can paint your very own masterpiece! Whether you want to paint on a canvas or a ceramic piece, there's no time limit for how long you can stay and create something beautiful. There's a calendar of events you can attend, or just stop in whenever you have the time! There's also a Kids Night Out where you can drop your kids off for a night of movies, snacks, and art.
3. Minto Recreation Complex
Did you know Barrhaven's Minto Recreation Complex was named one of the top 12 indoor pools in Canada? It's true! With a six-lane, 25 metre lap pool, a three metre and one metre diving board, a Tarzan Rope, and an access ramp, it's easy to see why. The complex also has CFL and FIFA designed artificial outdoor turf, so no matter what kind of activity the family wants to enjoy, you can!
4. Merivale Bowling
Throw it back to the good ol' days with a night of 5-pin bowling at the
Merivale Bowling Centre
. Located just 10 minutes from the heart of Barrhaven, you can relive a classic pastime at the 48-lane alley with accompanying arcade. You can do boys vs. girls, parents vs. kid, or battle each other one-on-one to see who gets to go home with bragging rights!
5. Valleyview Little Animal Farm
Valleyview Little Animal Farm is a place that both kids and adults are sure to enjoy. Take a stroll down the Country Walk and see llamas, donkeys, horses, and sheep or visit the Little Animal Barn in the spring and meet some baby animals. They also have the Valleyview Express, a tractor and trailer ride through the fields. Be sure to check out the old farm museum and let the kids loose on one of the many play structures or spaces for creative play.
Ready to settle into Barrhaven for more family fun? Quinn's Pointe is now on sale. Sign up today and be the first to receive release information, lot availability, and pricing updates.