Limited time pricing and incentives on select lots
Limited time pricing and incentives on select lots
Over $30K in value
Learn more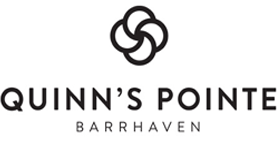 5 Instagram-Worthy Spots in Barrhaven
Looking to spruce up your social media feed? Great news! You can find Instagram-worthy locations right here in Barrhaven, letting you adventure within the city without having to stray far from home.
Valleyview Little Animal Farm
You and the kids can spend the day learning about farming and animals at Valleyview Little Animal Farm on Fallowfield Road. Take the Valleyview Express – a covered tram – through the crop fields, explore Bill's Old Farm Museum, visit the new babies at Little Animal Barn, and say hi to llamas, donkeys, ponies, horses, and sheep on the Country Walk. The family-owned business also hosts puppet shows, so you won't be short on things to snap pictures of!
Cafe Cristal
If you're seeking a High Tea service, or just want a place to stop in for a treat, Cafe Cristal on Kennevale Drive is the place to be. The quaint cafe offers vintage ambience paired with modern flair, not to mention delicious coffee and baked goods. At High Tea you can enjoy a variety of mini sandwiches and homemade scones, or stop in for sweet crepes, paninis, pastas, and coffee whenever you please.
Clarke Fields Park
The park that has it all! Clarke Fields Park is located on Houlahan Street, and is home to two large community events each year including Ottawa Oktoberfest. It's also home to several soccer fields, a BMX track, baseball diamond, and playground so your whole family can find something to enjoy as you spend the day in this city-maintained park. Snap some pictures of family fun, or try and get a shot of a BMX biker doing something wild!
Image credit Gordon Bell on Flickr
Chapman Mills Conservation Area
The Chapman Mills Conservation Area is 23 acres of stunning land located along the west bank of the Rideau River. With pedestrian boardwalks leading you on a 1.5 km stroll through beautiful habitats, you can read about the area's environmental story along the way. There's also a picnic shelter so you can pack a lunch (or dinner!) and enjoy a serene meal in nature. One shot of this scenic space will leave people on your page wondering where you are!
Chocolat Favoris
Instagram-worthy ice cream? Say no more. Chocolat Favoris' Barrhaven location is on Greenbank Road, and they're serving up some insanely cool treats. The towering ice cream cones, coated in chocolate and other adornments, make for a perfect social media moment — and a delicious snack! Stepping inside feels like something out of a movie, with chocolate lining the walls. Grab a snack, snap a selfie, and let your taste buds smile.
There's no shortage of options when it comes to Instagram-worthy spots in Barrhaven, and there are even more for you to discover as you explore the community.