Explore our Community Site Plan
Designed around preserved greenspace, this community offers extra deep lots
looking and backing onto the Feedmill Creek.
Living in nature - enjoy the Feedmill Creek Conservation Area
The Feedmill Creek Conservation Area will run directly through the Potter's Key community. A multi-use pathway system will allow residents to enjoy the creek, access both parks and neighbouring communities without disruption to this preserved natural environment.
Whether a peaceful stroll along the preserved creek pathway, or from the comfort of your own backyard, living in Potter's Key means living close to nature.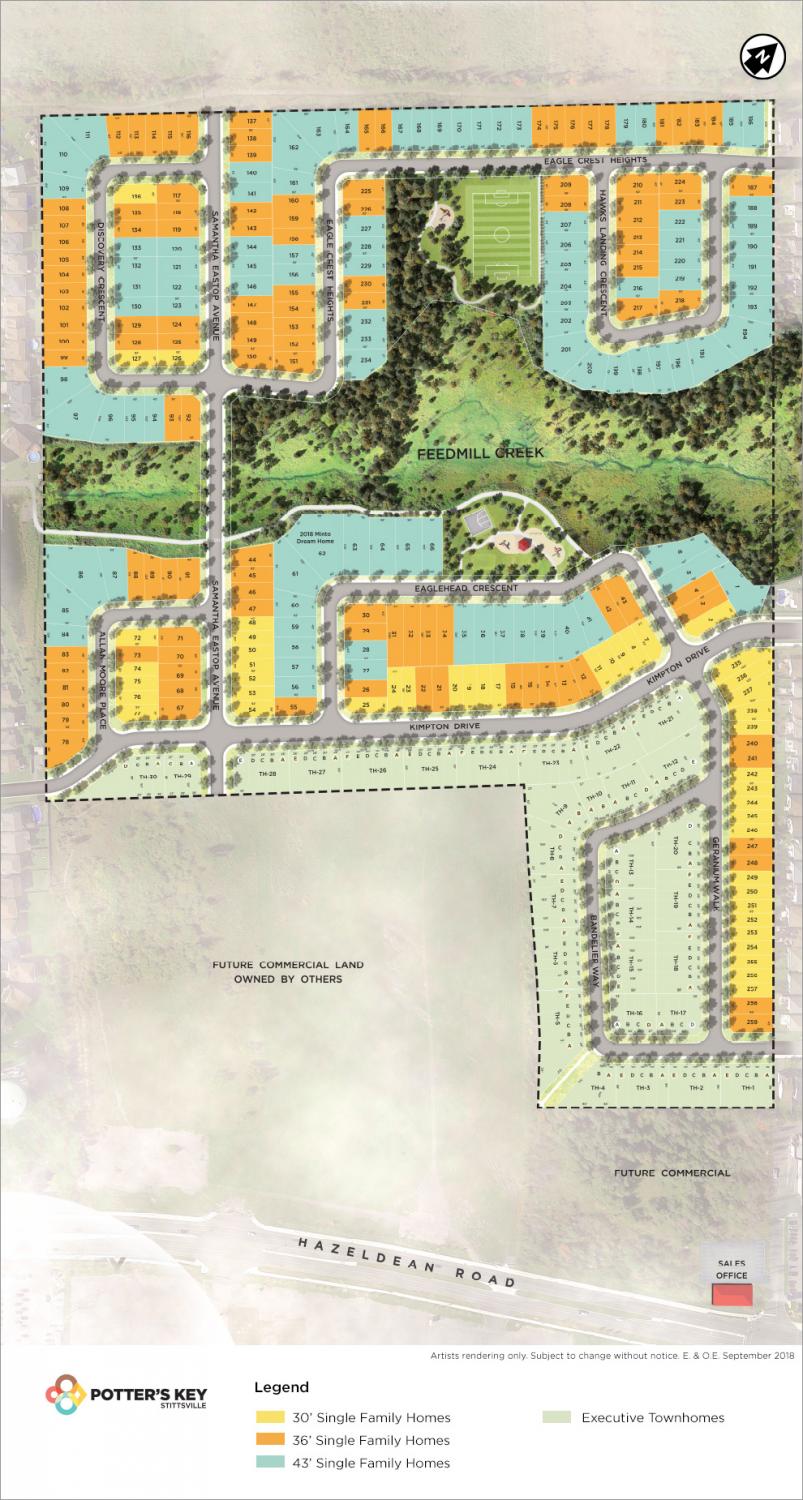 Explore 15 acres of your own backyard
Potter's Key in Stittsville has two parks on either side of the Feedmill Creek Conservation Area and incorporates 15 acres of preserved green space. Both parks are integrated into the creek system to include the backdrop of this natural heritage element.
Watch the video and learn more about the green spaces of Potter's Key.
"A clear view of the creek from both parks
creates a unique experience not found in other Minto parks."
Both parks feature play structures and sports fields for recreation. Multi-use pathways take you all the way along the creek offering convenient access to each park along the creek, main roads, and neighbouring communities. Truly a connected community.
Learn more about Minto Park Development from our talented Land Development team here.
Visit our gallery to discover the contemporary home designs in Potter's Key.