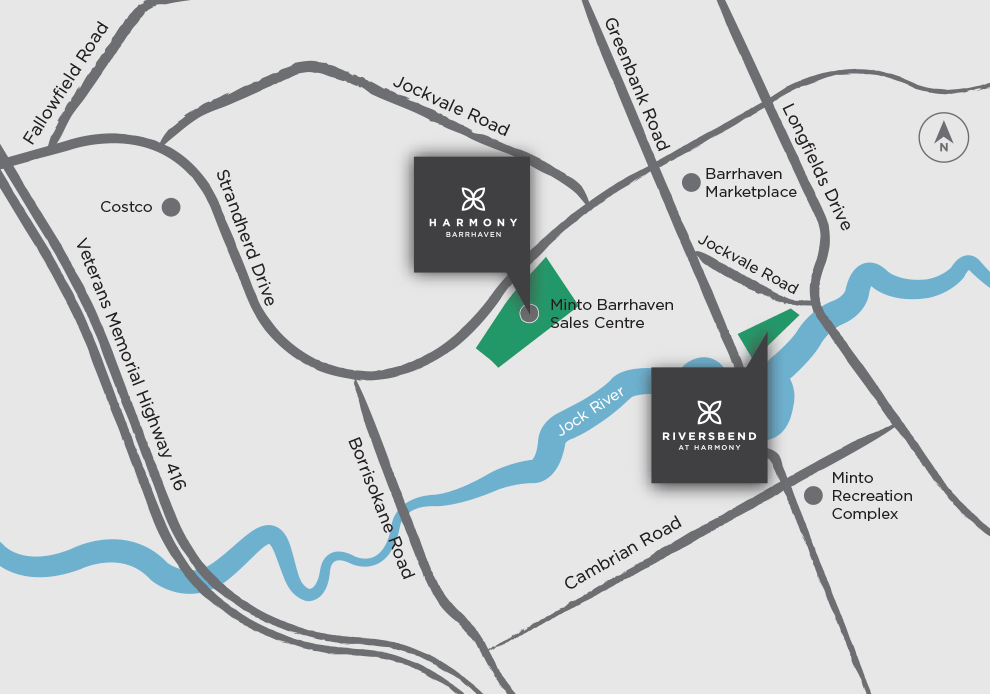 Harmony park — the gateway to the community
Built on an old farmer's field, Minto had the exciting opportunity to fully landscape the Harmony park and bring natural elements like plants and native trees into this new urban green space. As an urban park, there is a large focus on its connectivity to Barrhaven through multi-use bike paths and sidewalks that lead directly into the community by way of the park.
Watch the video and learn more about the creation of the park in Harmony.
"Minto and the City of Ottawa work together to determine the size and location of a park
and what components will work best for that area."
Learn more about Minto Park Development from our talented Land Development team here.
Visit our gallery to discover the contemporary home designs in Harmony.