The 2021 Minto Dream Home: Designed for wellness
Living well is about more than getting a good night's sleep. It's also about the lights in your home, the air you breathe, the ease of everyday tasks, getting out into nature and keeping your environmental impact as low as possible. This year's Minto Dream Home is filled with the latest features and technology to encourage better living both inside and out.
Enjoy the serene scenes of nature from the comfort of your own backyard, as the Caraway overlooks Mahogany Pond. Spend every morning relaxing on the back deck, sipping coffee and taking in the sights and sounds of your new, peaceful community. The front of the home features a wrap-around porch, so everyone in the family can comfortably enjoy quiet time outdoors. The Caraway is also near beautiful green space and multi-use pathways, perfect for hiking, biking and leisurely strolls to help you unwind and get moving.
Welcome home wellness
In the Caraway, your health and wellness are placed at the heart of your home experience. That's why Minto has joined the Healthy Home Revolution as the first home to feature Delos Wellness Extension.
In response to global events, the Caraway includes myriad add-ons to enhance your everyday life. Among them is the Delos' Wellness Extension, a modular ecosystem of products that includes Delos advanced air purification, water filtration and air quality sensor to help promote spaces that help reduce stress, improve sleep quality, increase performance and enhance overall well-being.
Given the heightened importance of indoor air quality today, the ecosystem effectively removes airborne contaminants and helps reduce the transmission of airborne illness by harnessing proprietary wellness algorithms and sensor technologies. The Delos Wellness Extension network of strategically located sensors continuously monitors whole-home air quality. As the first step to cleaner air, the Delos Hub monitors the sensor data for instances of poor air quality. Once poor air quality is identified the hub triggers the Delos advanced air purification system to remediate and restore air quality in the home.
A Net Zero Energy Home
The Caraway is designed to generate as much energy as it consumes, making it a Net Zero Energy home. With solar panels on the roof, extremely efficient insulation, Energy Star qualified windows, LED lighting and a high-performance heat-pump heating and cooling system, your new home is environmentally responsible as well as extremely comfortable. This year, the Minto Dream Home is also built to be fully electric, reducing the Caraway's carbon footprint and eliminating the need for fossil fuels and nuclear power. Current Net Zero homeowners speak highly about their added comfort, better air quality, limited noise pollution and resilience due to lower costs and protection from power failures or weather events.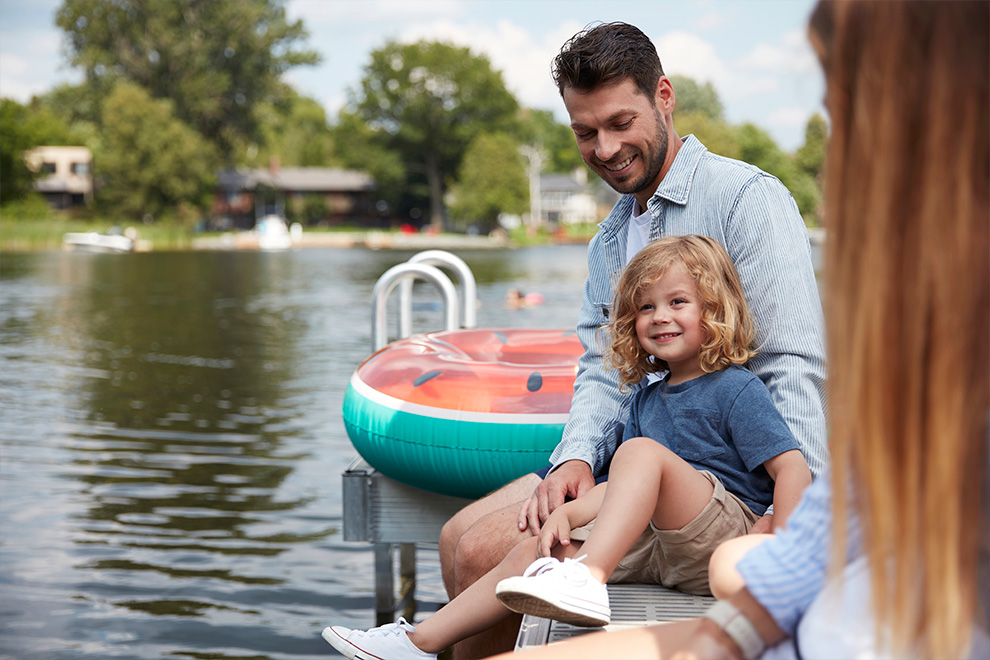 Better living in Mahogany, Manotick
Plant roots for a lifetime in the Caraway, where you'll be able to grow and leave your worries behind. Loaded with features and technology designed to improve your wellbeing, the 2021 Minto Dream Home is an environmentally friendly, comfortable and groundbreaking dwelling that anyone would be happy to call home.
Support CHEO by purchasing your tickets for the Dream of a Lifetime Lottery before they sell out! Tour the Caraway online virtually from the comfort of your home. Stay tuned for information on when you can tour this stunning home in-person in Mahogany, Manotick.
You may also be interested in...
The spacious and modern Heartwood
A growing family means an increasing need for space — something that the Heartwood provides plenty of.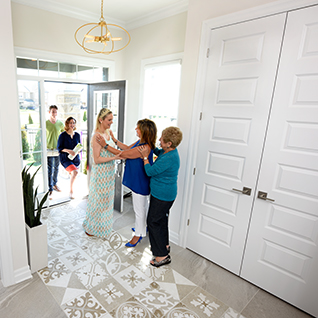 Discover the contemporary flow of the Marquette.
This beautiful detached home welcomes you with bright, open spaces perfect for hosting friends and family.
The impressively grand Elderberry
The first step into the Elderberry Model Home is a memorable one, as it teases you with a sense of its overall elegance and style.