A family home for all of life's stages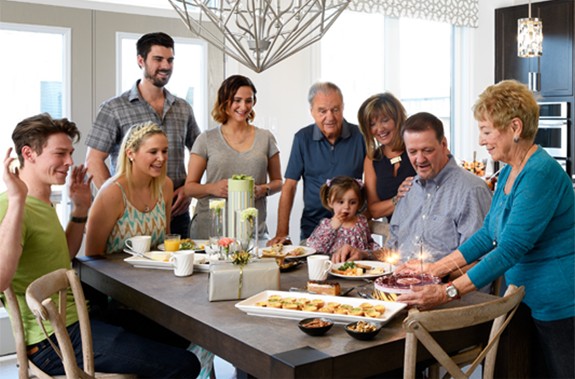 Avalon Encore is surrounded on all sides by parks and recreation centres which are perfect when you and your kids need to blow off some steam. The newly completed Millennium Park on Trim Road has quickly become a go-to destination for kids to stretch their imaginations on state-of-the-art play structures. As the main destination for field sports, Millennium Park is home to many youth teams and clubs like the Cumberland Cobras Soccer Club, and the Cumberland Panthers Football Club. There is plenty of seating for spectators so you won't miss a second of your child's Ultimate Frisbee match.
Millennium Park recently underwent an $8 million expansion, proposed by Cumberland City Councillor Stephen Blais. The expansion brought more football and soccer fields to the park, as well as a running track, splash pad, play structures, and a clubhouse, which allows for year-round recreational activities.
Avalon Encore is ready to welcome the opening of the Henri Rocque park this August. This park will be an excellent addition to the community and provide visitors of all ages with hours of fun right outside their front door. The park will feature both junior and senior play structures, a swing set, an adult outdoor fitness area. A splash pad — designed after the Hepatica wildflower and named after the street it was built on — will be a go-to spot to beat the summer heat.
For indoor activities, visit the François Dupuis Recreation Centre on Portobello Boulevard or the Ray Friel Recreation Complex on Tenth Line Road. The François Dupuis Recreation Centre is fully accessible and is home to a 25 metre 6-lane pool, a leisure pool with ramp entry, and a dry sauna. While you're there, check out the full fitness and cardio centre equipped with all the latest technology. And of course, what would a community recreation complex be if it didn't come complete with multipurpose rooms for group fitness classes, and a variety of other programs for the whole family.
The Ray Friel Recreation Complex is the ultimate destination for all of Avalon Encore's hockey enthusiasts. The largest recreation complex in East Ottawa boasts three NHL sized arenas to accommodate even the largest team and tournament. Public skating is open to all ages and skills every Saturday. If skating isn't your thing, the Ray Friel Complex also has a 20,000 square foot fitness and training complex, a wave pool, whirlpool, and Karate Dojo.
There are schools and parks galore near Avalon Encore. Several elementary and high schools are all a short bus ride away so you'll be able to choose the best school for your children. CECCE French Catholique Notre Place has just opened to students on Décoeur Drive and Avalon Encore is currently in the process of building two new schools—an OCDSB English public elementary school and OCBS English Catholic secondary school — within the community for the peace of mind of busy parents — you'll know your children will have safe and convenient access to their education.
Orléans conveniences – just minutes from your doorstep

Orléans is a growing community with Avalon Encore at its heart. Located just off Tenth Line Road, everything you need is practically at your doorstep.

Read More

Explore your neighbourhood

With local filmmaker Average Row, you don't have to go far to discover the beauty of nature in Avalon Encore.

Read More