Construction Update at Minto Beechwood
November 2016
As you may know, we are literally building Minto Beechwood from the ground up!
All corridors and suites throughout the entire building have been fully demised, which means that all boundary walls are identifiable and the look and feel of the space is starting to take shape. Masonry work, including brick and pre-cast concrete installation, is nearly complete on the exterior of the building.
Floors 1 through 4 have been boarded, (this is referred to as 'drywalled'), and mechanical and electrical work has commenced. We are nearing completion of the installation of the windows (this is referred to as 'glazing') on floors 2, 3, and 4, and have begun installing insulation on floors 5 and 6.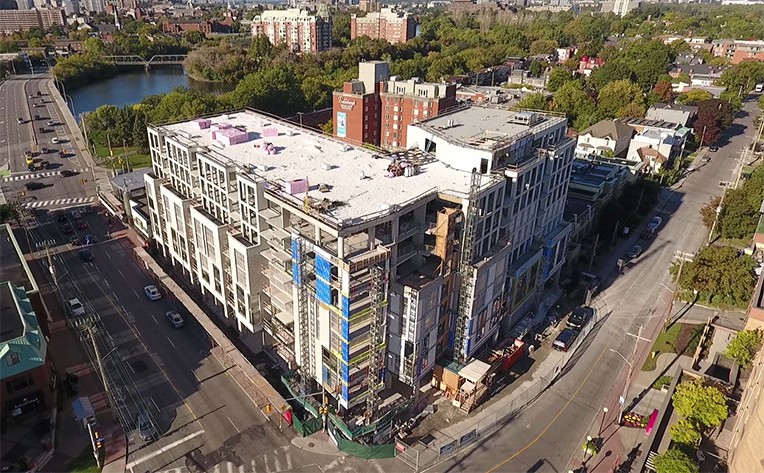 As you may have noticed, the street level retail glazing is in progress. Our first commercial tenant, Bank of Montreal (BMO), will be receiving their keys to begin fit-up later this month. We'll be sending updates to you about other retailers coming to the ground floor soon.
We are excited to be working closely with the City of Ottawa on a new design for Beechwood Avenue located in front of the Minto Beechwood building. This work will commence in the spring of 2017 and will include a raised bike lane adjacent to the sidewalk, as well as planters and seating adding functional and beautiful elements to the streetscape.