The History of Watson's Mill in Manotick
Undoubtedly, one of Manotick's most notable landmarks is Watson's Mill - a unique 1860's grist and flourmill situated on the shores of the Rideau River.
Now a working industrial heritage site, Watson's Mill is more than just a beautifully preserved structure; in fact, it has quite a colourful history. It's been linked to local politics, the building of a nation and even a tragic love story.
History
Believe it not, Watson's Mill - situated in historic Dickinson square - is older than Canada itself. Built by Moss Kent Dickinson and his partner, Joseph Currier in 1860, the Mill was built with limestone quarried from the riverbank of the Rideau River. Today, many notable architectural journals consider the Mill as one of the best examples of 19th century grist mill in the country.
Watson's Mill has been known by many names; originally Long Island Flouring Mills, followed by Long Island Mills, then Manotick Mills, and finally being named Watson's Mill in 1946 after being purchased by Harry Watson. Harry had worked at the Mill for quite some time since arriving in Canada from England in 1924, ascending the ranks until he eventually managed the milling operations. Interestingly, one of the first things Harry did upon his purchase of the Mill was erecting a sign over the front door renaming it after his family's namesake.
Harry finally sold the Mill in 1972 to the Rideau Valley Conservation Authority who then began to restore one of the millstones and accessory machinery to the original 1860 operating condition - and today, the original water turbines still provide enough power to drive the millstone up to 120 revolutions per minute!
Still owned by the RVCA, Watson's Mill is now managed by the volunteer, non-profit group, Watson's Mill, Manotick Inc. - with a mandate to preserve Watson's Mill as not only a historic grist and flour mill, but also a social, cultural and educational focal point for the Manotick community and their visitors. You can check what they're up to by visiting their website.
Bread & Flour
The folks at Watson's Mill have been making flour the old fashioned way since 1860 - and now that repairs to the Mill and equipment has been completed, visitors can purchase homemade bread and fresh stone-ground whole wheat flour in 2 lbs, 5 lbs, 10 lbs or even 50 lbs bags either at the Mill itself or on Saturdays at the Manotick Farmer's Market.
What's more, Watson's Mill also hosts milling demonstrations each Sunday during the summer from 1:00 to 3:00pm, so visitors can experience the incredible process first hand. There, you'll get to see 3 of the 6 original turbines, 1 of the 4 original pairs of millstones, the auger, bolter, feed grinder, hopper and grain elevators in action!
The Ghost of Watson's Mill
Sadly, Watson's Mill is not without its tragedy, and in 1861, co-owner Joseph Currier's 20 year-old wife Ann Crosby was killed in a tragic accident. During a celebration to commemorate the Mill's first successful year of business, Ann's skirt was caught in a revolving turbine shaft - and she was thrown against of the nearby support pillars and died instantly. Joseph, so distraught by the accident, immediately sold his shares in the Mill and left Manotick never to return.
That wasn't necessarily the end of beautiful Ann, however. Over the years, reports of ghostly sightings, unexplainable sounds and other revelations have surfaced - many of the sightings typically occur in the second floor windows during the evening, usually during foggy or raining nights. Visitors that claim to have witnessed the apparition claim that it tends to be a beautiful, tall, flaxen-haired young woman.
Could it just be a coincidence?
Today
Today, you can visit Watson's Mill in beautiful Manotick and appreciate the splendor of a simpler time. Enjoy the historic construction, take home some fresh bread or flour, or even rent the space for your next party or work function - your guests will love it.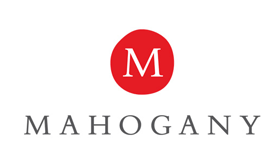 CONTACT US
Mahogany Sales Centre
108 Moretto Court
Manotick, ON, K4M 0E9
Hours of Operation
Monday: 12pm to 7pm
Tuesday - Thursday: 11am to 7pm
Friday: Closed
Weekends & Holidays: 11am to 5pm
Show Homes close 30 minutes prior to
Sales Office
Contact Mahogany