Spend a day near Morgan's Creek
The work week goes by in a flash when you live in Morgan's Creek, especially if you work in Kanata North's booming high-tech industry. The technology park is a walk away, cutting down the commute and leaving you with more time to do the things you want.
With a weekend to yourself, why not explore everything Morgan's Creek has to offer? Enjoy the many neighbourhood amenities, the area's green spaces, and easy access to Kanata's shopping and entertainment district.
Start the morning the right way
Grab yourself a morning treat, whether it's a hand-crafted espresso from Starbucks up March Road, or a full breakfast of waffles or crêpes from Luna Crepes & Cafe minutes away at the Kanata Mews Plaza. On your way home, take a few moments next to Shirley's Brook, the creek that runs right through Morgan's Creek. It's a calm and meditative water feature that's home to a lush ecosystem of greenery right at your front door. Kick off the rest of the day by grabbing your bike from the large foyer storage closet (the newest feature in the Chai and Jasmine) and spend some time cruising along the area's best multi-use paths and trails.
Hit the trails
Kanata North has excellent biking trails whether you prefer road cycling or mountain biking. The City of Ottawa has many resources and maps to help you plot out your trip and choose a difficulty level or follow the City's suggested route. There's even a winter cycling network in place to keep approximately 40km of pathways cleared during those snowy months.
One of the area's favourite spots for mountain biking is the South March Highlands, minutes away down Klondike Road. There are several trails and loops at varying degrees of difficulty for those who want to escape the street and peddle through kilometres of preserved woodland full of mature trees, ponds and swamps.
End the night with a bang
If you're still energized after an afternoon on the bike, there's always something happening at the
Canadian Tire Centre
to cap off the evening with friends. If you're a hockey fan, the
Ottawa Senators
play host to teams from around the NHL for most of the year. If you want to catch some
live music and performances
, global superstars from all genres are always hitting the stage. Either way, you're in for an unforgettable night.
Sunday shopping
When you need to do your weekly grocery shopping, make all your stops in one place. Steps away from your front door, north on March Road, the
RioCentre
has a number of neighbourhood amenities like Sobeys, Rexall Drugstore, LCBO and more. If you're looking for some retail therapy,
Tanger Outlets
and
Kanata Centrum
are a 13-minute drive away. Both centres are full of world-class brand name stores, great factory outlet options, and restaurants. Go on, you've earned it.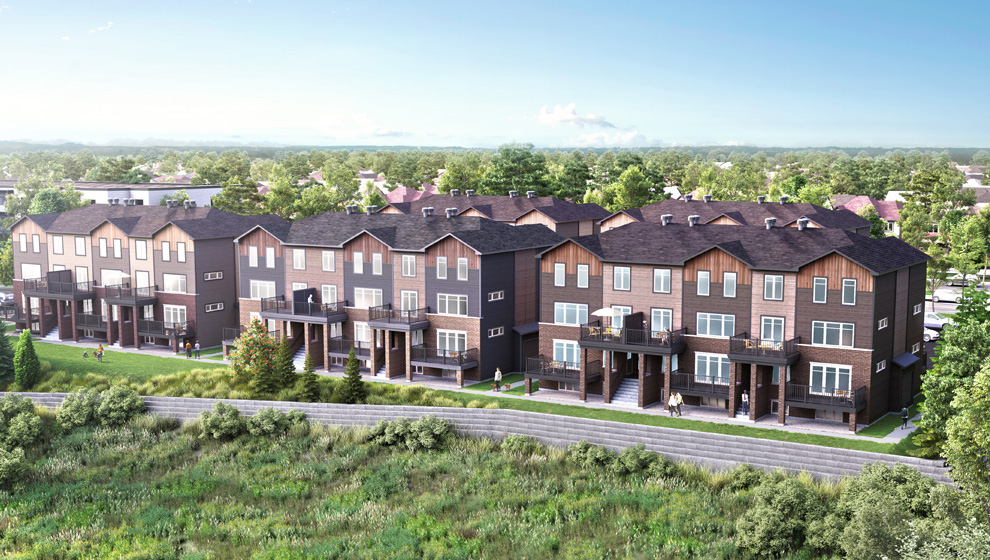 Closer to the things that matter
If you've moved to Morgan's Creek to stay closer to family in Kanata, you've made a great choice. Morgan's Creek is perfectly located next to two sold-out Minto communities, Morgan's Grant and Klondike Crossing, meaning safe streets and parks surround you — perfect if the little ones are visiting. With so many everyday amenities close at hand, not to mention easy access to highway 417 if you want to make a quick trip downtown, an
Infusion Terrace Home
in Morgan's Creek is an affordable, and easy decision.