7 reasons to live in Morgan's Creek, Minto's newest community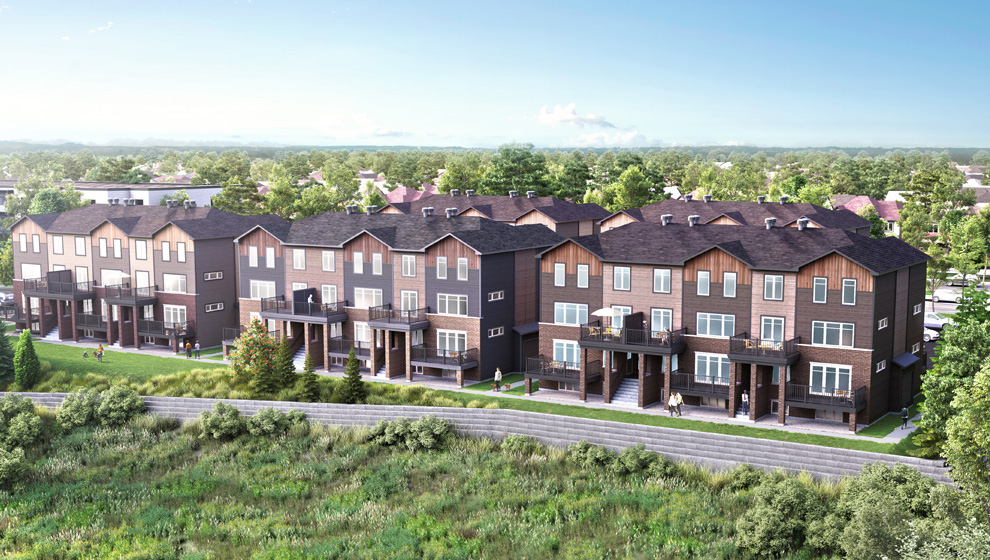 Morgan's Creek marks Minto Communities' return to Kanata North since the hugely popular communities of Morgan's Grant and Klondike Crossing sold out in 2013 and 2014.
Built around the natural setting of Shirley's Brook, our low-maintenance Infusion Terrace Homes boast convenience, affordability and comfort all in one. We will be adding our popular Executive Townhomes for sale starting in 2020.
Here are 7 reasons to live in Morgan's Creek.
#1: A distinct buying opportunity
Kanata North — ground zero for Ottawa's high-tech sector and home to everything from shopping to schools to recreation — has long been a desirable neighbourhood. However, new home development in the area is very limited. That's especially true when it comes to ultra-convenient Infusion Terrace Homes like those at Morgan's Creek, where the Minto name is your assurance of smart and energy-efficient design, quality construction and affordability.
#2: The technology hub
It's boom times for high tech in Ottawa, and if you're involved in the industry, then Morgan's Creek is your go-to spot for a new home. Our community is a walk, a bike ride or a short drive from the technology hub, where companies like Nokia, Saba Software, Ciena and others are thriving. Morgan's Creek is also close to the new Department of National Defence (DND) headquarters on Moodie Drive. In fact, no matter what you do for a living or where you do it, you'll find our newest community a great spot to call home.
#3: Green space galore
Ottawa is renowned for its green space, and the Morgan's Creek area is no exception. Nearby parks abound, Shirley's Bay offers swimming and hiking, and the South March Highlands Conservation Forest just minutes away, is a favourite spot for hiking, biking and dog walking. Morgan's Creek also enjoys its own natural features, with Shirley's Brook meandering through the community and offering a great spot for an evening or early morning stroll. We'll be adding to our own green footprint by planting native trees and other vegetation in the development, making those strolls even more pleasurable.
#4: Terrace homes: an easy choice
Our new Infusion Terrace Homes offer the best of all possible worlds at an affordable price point. Whether you're a first-time buyer or an investor, these homes provide the appeal of a contemporary look, easy maintenance and two full floors of living space, including two bedrooms, a bathroom on each floor and a spacious balcony. Flooded with natural light, our Infusion Terrace Home lineup is all about open-concept design that maximizes useable wall space and includes must-have features like a breakfast bar and in-home storage space.
#5: Shop to your heart's content
Love spending the day exploring what's new in fashion or finding that special item that's just right for your home? Kanata has it all, from the fantastic selection at Tanger Outlets, Costco and Walmart Supercentre to one-of-a-kind shops like Perfect Pillow Co. close to Morgan's Creek. What's more, Bayshore Shopping Centre with 190 shops and restaurants, is just a short drive away.
#6: Dine out and catch a show
The Barley Mow, Lucky Dragon Delight, Pocopazzo, Big Rig Brewery: these are just some of the popular restaurants near the Morgan's Creek neighbourhood. Speaking of eating, the nearby Dekok Family Berry Farm welcomes you during the growing season to pick your own scrumptious berries and apples. And if you have a hankering for some live theatre, the Ron Maslin Playhouse on the south side of the Queensway is home to the thespians of award-winning Kanata Theatre. Is a good, first-run movie more to your liking? Kanata Landmark Cinemas, a little west of March Road, is your ticket.
#7: Schools, recreation and more
Kanata North is home to modern French and English schools as well as great recreational facilities, including the Richcraft Recreation Complex with swimming, fitness, a sports field and more. If you're a golfer, the PGA-approved Marshes Golf Club is close by. And if spectator sports are more your style, you can quickly get to the Canadian Tire Centre, home of the Ottawa Senators. Worn out with all that activity? You deserve a session at the March House Spa in a heritage home just steps from Morgan's Creek.
Want to learn more? Sign up for the latest updates.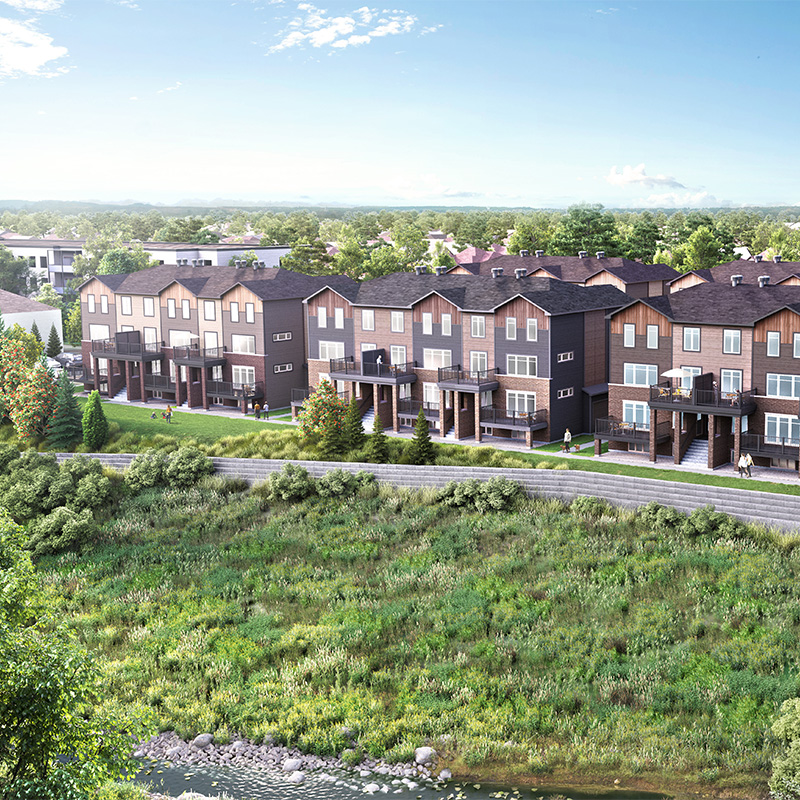 Morgan's Creek: The Minto tradition of convenience and quality continues
Set into a green oasis just off March Road, in Kanata North, Morgan's Creek is all about convenience, a neighbourly vibe, and affordable, finely crafted Infusion Terrace Homes.