Let Us Help You Find the Right Short Term Rental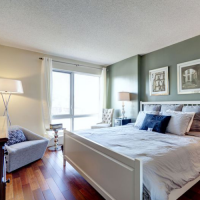 Enjoy beautiful views, great amenities and amazing services in the furnished suites at 2700 Rufus Rockhead. Your temporary home away from home.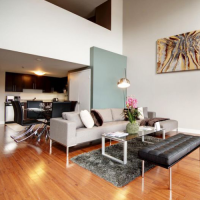 The furnished suites at 345 de la Gauchetiere couldn't be more perfectly located in Old Montreal. No matter business or pleasure we have you covered.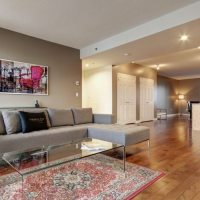 There's no better place to call your temporary home than Le 400 Sherbrooke Ouest, where you'll be right downtown at the center of the commercial and business district.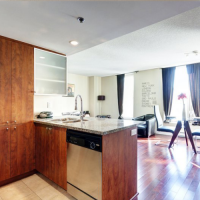 Enjoy easy access to Downtown, the Old Port and the Business District at Les Etoiles fully equipped premium furnished suites.
No results found. Please search again.
Trusted Furnished Apartment Partnerships in Montreal
While Minto may not offer short term rentals in Montreal, we can help make your search for a relaxing home away from home easy. We recommend these quality short term rentals through our trusted network partners. When you choose to stay right downtown at 400 Sherbrooke Ouest, near the Atwater Market at 2700 Rufus Rockhead, in the charming Old Montreal at 345 de la Gauchetiere, or somewhere in between at Les Etoiles, you'll enjoy all the comforts you're used to in your Montreal furnished apartment.