Place an Online Service Request:
In the event of an extreme emergency, such as fire, call 911 immediately.
For other emergency maintenance or service requests please contact your Resident Service centre by dialing 519-433-7291. Please leave your name, return phone number and the nature of your call, we will return your call as quickly as possible.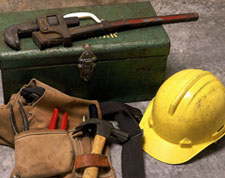 Emergency calls are defined as:
No heat in the winter
A plumbing leak or sewer blockage which threatens damage to personal property or the premises
No electricity
Any conditions which could be a fire hazard
Gas leaks or gas odours
Lock outs
Refrigerator is out of order and the contents are in danger of spoiling
Excessive noise from a neighbour