LIVE Minto
Creating a Culture of Recognition
We strongly believe that recognition and appreciation are critical elements of any organization. It's why we are constantly investing in our people, and why employee recognition is ingrained in our culture and everything we do. [...]
---
9 December, 2022
Detached Homes, Townhomes & Condos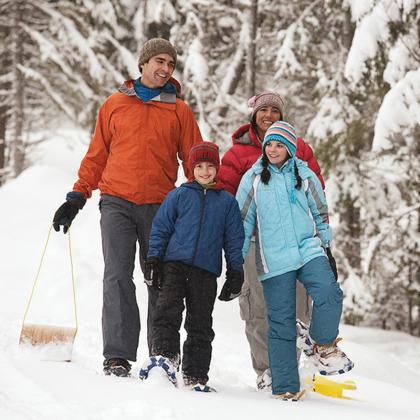 With frosted windows, wood smoke drifting upward from chimneys, and festive lights adorning the streets, you never have to go far to get your fill of winter activities. Read to learn more.
Whether you're looking to reconnect with nature, for a tight-knit neighbourhood, or needing to just slow down a little, uncover your lifestyle in Mahogany, Manotick.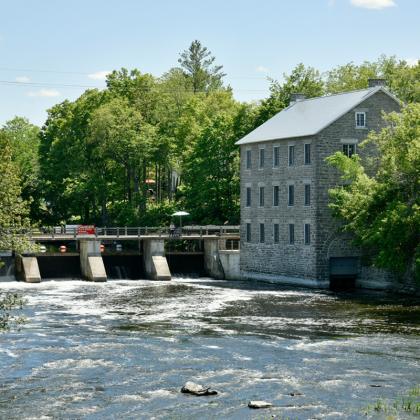 Manotick doesn't just look like a storybook town. Read this article to learn all about Manotick's History and it's legends.

We strongly believe that recognition and appreciation are critical elements of any organization. It's why we are constantly investing in our people, and why employee recognition is ingrained in our culture and everything we do.
We're always working on new and innovative ways to help our customers to live better, all while reducing our impact on the environment. Read on to learn more about how we're contributing to a more sustainable and energy efficient future with Net Zero Homes.

Articles related to how to save energy and reduce waste, net zero, greening your commute and all things sustainability.
Spring has officially sprung – and you know what that means! Remove all traces of winter from your outdoor space and get ready for spring gardening by following some of our clean-up tips [...]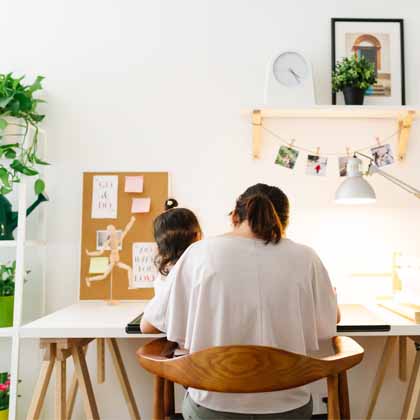 Mother's Day is quickly approaching and we can't wait to show them how much they mean to us! But if you've ever found yourself searching "best Mother's Day gifts" on Google (guilty!) only to find the same old ideas, we've got a list of 10 eco-friendly Mother's Day gifts that are good for her wellbeing and the environment too [...]

Articles on design trends, DIY projects and hacks, tips on how to organize your space and all things design and décor.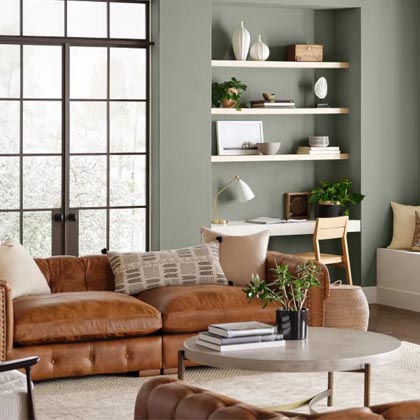 The start of a new year may be all about resetting our personal intentions, but it's also the perfect time to refresh our living spaces and embrace the very latest colour trends. We're tapping in to the top picks of some of the most renowned colour authorities to see what shades they've chosen as the standouts in 2022. Read on.
The holidays are just around the corner, are you prepared? Don't fret if you haven't decorated yet - take a look at this list of 10 last minute holiday décor ideas [...]

Articles related to education, innovation, finance and living smarter.
A playroom is a great way to keep toys out of sight and mind, and encourage independence. Here are 6 tips for creating a fun and functional playroom.
Is your home ready for the winter months ahead? If not, we can help. Check out our six tips on how to get your home winter-ready, starting with the inside.

Articles related to giving back, getting involved in your community and how you can change it for the better, and events and initiatives that bring us together.
Stunning colours, cozy sweaters and pumpkin-spiced everything aside, fall is the perfect time to take stock of what we have and count all our blessings with the celebration of Thanksgiving. We've put together a list of 4 ways to make this holiday one to remember – no harvest required [...]
Stepping foot into a new country can be both scary and exciting. It can often have you longing for the comfort of family and everything familiar to you. Having faced the same waves of emotions as most newcomers, Mohini Mohandas, a wellness blogger who recently moved to Canada, shares a few tips to make this journey smoother [...]

Articles related to spring cleaning, better sleep, managing stress, staying active and living a healthier lifestyle.
Establishing a healthy lifestyle is important for the physical and mental well-being of children. Here are a few tips that are easy for kids to follow [...]
On average, Canadians spend about 90% of their time indoors. Along with using scent-free products and keeping your home well-ventilated, plants are a helpful tool for improving indoor air quality. Here's 10 plants that clean the air in your home […]