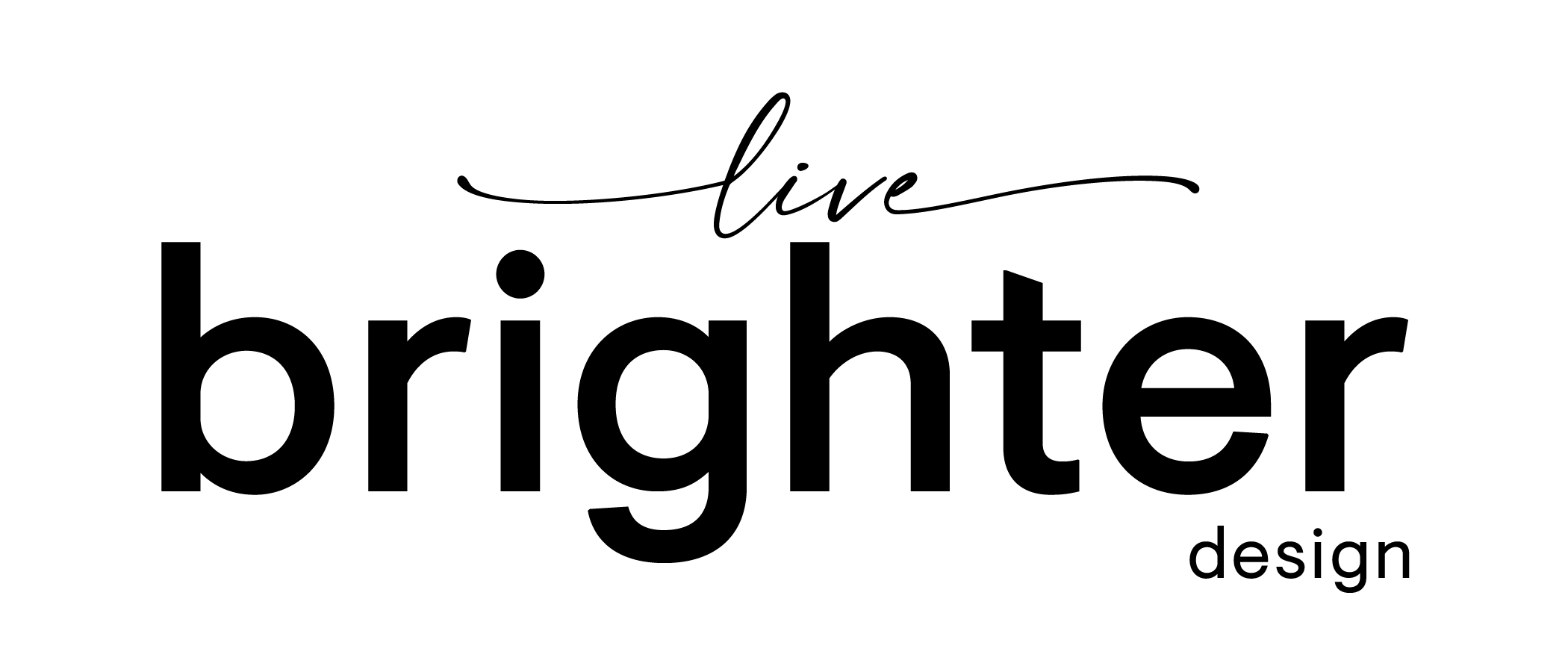 How to decorate your coffee table for under $100
One thing most renters have in their home? A coffee table! Whether you use it to put your feet up or hold your favourite books, you likely want it to look nice without being too cluttered.
Another thing many of us have in common? We're on a budget. Considering the fact that large coffee table books can start around $50 (which is already half the budget), we're here to help.
Let's dive into creative ways to decorate your coffee table for less than $100.
Accessorizing tips and tidbits
Before we share lots of visually-appealing and affordable coffee table décor ideas, let's go over a few guidelines. Rest assured, these preliminary tips and "rules" can easily be tweaked based on your taste and preferences.
Our top two tips for accessorizing like a pro:
1. Don't follow every rule. Make your space uniquely "you" and don't be afraid to go against the grain.
2. Do get thrifty! The best way to stay on budget and find super unique pieces is to decorate with thrift store finds. Check out this post for helpful secondhand shopping tips.
Here are a few more tips for decorating your coffee table:
• Mix up shapes: If your coffee table is round, look for angular and geometric-shaped accessories (and vice versa).
• Ignore the "rule of three": The rule of three simply means grouping décor items in threes. It's an age-old rule that has shaped how we accessorize, but we think it's time to start mixing it up.
o As interior designer Wendy Snelgrove predicted for 2020 design trends, sometimes it's best to choose authenticity and ignore the rules so that your space truly reflects who you are. This includes not following the rule of three (at least not all the time).
• Feel to free mix metals (and colours): Another outdated accessorizing rule? "Don't mix metals" and "always colour-coordinate". We say mix metals and add tons of colour.
o Yes, it pleases the eye if the colours on your coffee table also appear in art, carpet patterns and throw pillows, but it's not always a must the way it used to be.
• Less is more: This is often true with accessorizing. Especially when it comes to a coffee table you like to put your feet up on.
o You could also go the opposite way. For example, if you wish to stop guests from putting their feet up on your expensive, plush coffee table, fill it with things! Again, make your own rules.
• Add different textures and materials: Doing this will ensure an eye-pleasing, more personal and totally Instagrammable coffee table. Greenery, metals, wood – you name it.
Now let's get accessorizing. Read on for coffee table accessories under $100 including books, staple pieces, plants and miscellaneous and DIY décor ideas.
Nice coffee table books without the high price
There's no denying that brand new, bookstore coffee table books are beautiful. But they can also be pricey.
Luckily there are lots of great options at thrift stores, yard sales, used book stores, antique markets, eBay, and estate sales.
• While shopping, keep an eye out for old magazines and records.
o Stack them up on the coffee table for an affordable way to add personality and style to your space.
o Plus, there's nothing quite like reading through old magazines to see how the world has changed over time!
Another tip: If you have your eye on a more expensive and new coffee table book, wait for it to go on sale or save up coupons and points. You could also try searching the book title online. Sometimes it's on sale on one website and not another.
These are a few of our favourite things…
Not sure where to begin? Don't worry! One of the best ways to decorate is to start with a staple item and build the look from there. The item will help you establish a theme and visualize how much room you have for other pieces.
• Tip: Your coffee table staple piece should be either big in size or personality (or both)!
o Items big in shape take up lots of space, like a giant wooden tray.
o "Big personality" pieces tell something about you subtly, like a little gold cat statue.
o Want to do both? Place your cat statue in the wooden tray, add a vintage gold candle holder and a little succulent or two, and ta-da! A pretty, functional coffee table.
Remember, rather than going to a big-box store and spending your budget up on one or two items, spend an afternoon (or a few) thrift shopping and antiquing to find things like:
• Vintage bowls and trays
o To hold remote controls, coasters, candles, succulents and other miscellaneous items.
• Old glass jars and bottles
o Fill with wine corks, beer caps, candy or old buttons.
• Unique candle holders
o Just add tea lights for a much more affordable option than buying one $30 candle!
• Antique figurines and statues
o Whatever you like, display.
• Jewelry holders or old cigarette boxes
o To store Polaroid photos, mints, batteries, matches and whatever else.
• Thrifted picture frames
o Leave the old photo in or remove it and add your own!
• Miscellaneous items like a magnifying glass, deer antler or globe
o Keep an open mind and choose whatever grabs you.
The sky's the limit when it comes to thrifting for décor. Secondhand items and antiques will surely embellish your living room with one-of-a-kind pieces that you found yourself. It's like a fun scavenger hunt!
Don't forget that sometimes it takes a few trips to find what you're looking for. And if you think you're finished but find your coffee table is missing something, don't be afraid to add more.
Plants and succulents – yes please!
There's nothing more refreshing and welcoming than filling rooms in our apartments with greenery.
Succulents are affordable and small, so you could buy one (or ten) and fill your coffee table up – we're not going to stop you!
Here are succulents that are easy to care for indoors:
• Echeveria – these pretty plants flourish with regular, deep watering and fertilizing. They prefer bright sunlight, are slow growing and simple to tend to.
• Hardy Sedum – hardy succulents are perfect for us Canadians! This includes Sempervivum, Jovibarba, Orostachys, and many others.
o Echeveria and hardy succulents are pet friendly, too!
• Jade Plants – these are symbols of good luck and good fortune! They thrive in direct sunlight and can be fertilized just once every six months.
• Aloe – good for your health, Aloe Vera plants do well with direct sunlight. Water regularly and be careful not to bump or disturb them as best you can (so place in the centre of the table!).
o Keep in mind, Jade Plants and Aloe Vera are not pet friendly!
You can also add houseplants, especially if you have a larger coffee table. Some of the best plants for apartment living include:
• Anthurium – these add a nice pop of colour to a space. They grow best with indirect sunlight – perfect for a coffee table!
• Asparagus Fern – this plant needs to be the centre of attention (don't crowd with other plants). It requires partial shade and is recommended for shelves or table tops.
• Kalanchoe – these have pretty, yellow flowers, crave indirect sunlight and are perfect for tabletop décor.
• Lucky Bamboo – we love the name! It's also simple to grow in indirect sunlight, in water or soil. If the first inch of soil starts feeling dry, time to add water.
• Peace Lily – these are one of the best houseplants! They're so easy to care for, should be placed in partial shade and watered once a week or so. If you notice the leaves starting to droop, don't fret, just add water.
We highly recommend added greenery to your space. Plants are affordable, add colour, reduce stress and of course, help you breathe better (hello, natural air purifiers!).
How to style your coffee table like a pro
Image: Richgrove Drive rentals in Etobicoke
Now that you know where and what to look for, the last step is learning how to style your coffee table décor items like a pro.
• First, reread our tips and guidelines above – that will help out a bunch!
• Second, scroll through Pinterest to find looks that you want to emulate in your space.
o As you're scrolling, pay attention to layouts, colours, shapes and textures that you like.
• Third, set it up and live with it for a while. Sit back, watch TV, wait a couple of days. Then rearrange, go back out thrift shopping and try again if it isn't quite right.
o This is the fun part! You may find yourself starting to collect old matchbooks, Vogue Magazines or Beatles records. Then every few months, go scavenging and add to the collection.
o Don't forget to take pieces away, too. If you feel it's starting to look cluttered, move some items from your coffee table to a bookshelf, desk, friend's house or donation bin.
• Lastly, keep in mind the best part about coffee table décor is that it's always evolving.
o Add vintage bells during the holidays or painted eggs in the spring, go wild and have fun!
o And never forget – real friends always keep candy or chocolate on their coffee table. It can't hurt!
Happy decorating!