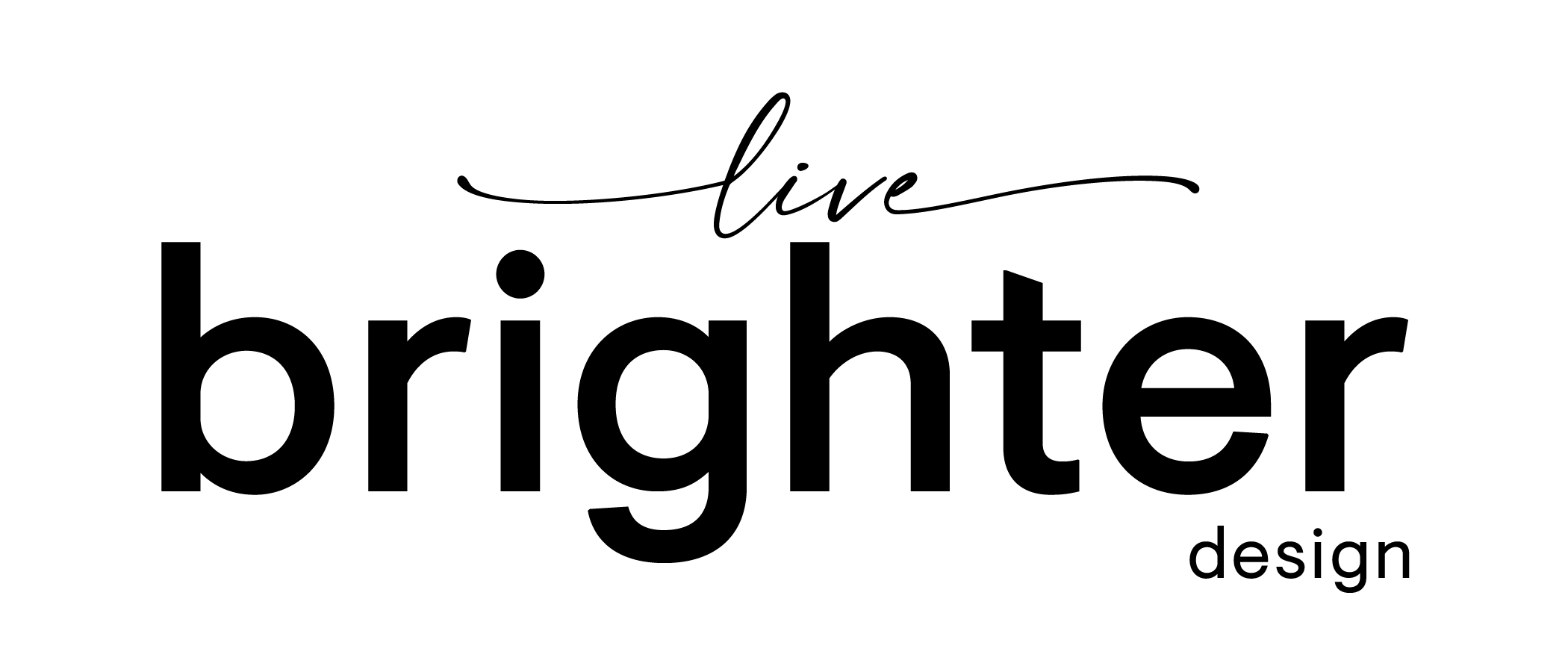 Creative storage ideas for tiny bathrooms
Rise and shiiine! Typically, the first and last steps of the day involve bathrooms. Do you ever get frustrated stuffing your blow-dryer into its crammed little space in the vanity drawer, longing for more storage space?
Sometimes we get lucky with plenty of bathroom space and storage, and other times, we apartment dwellers have to deal with the reality of tiny bathrooms.
That's why we pulled together lists on lists of small bathroom storage ideas, so we can live our best lives with neat and organized bathrooms. Hooray!
First step: Declutter and organize what you have
Before we head to IKEA or go thrift shopping to expand our storage capacity – let's declutter and organize the vanity and medicine cabinet first.
• Step one for bathroom organization: Throw away or recycle any (almost) empty shampoo bottles and products you haven't touched in 3+ months! It's hard, but worth it. The more product containers you have, the more cluttered it'll feel.
• Step two: Take advantage of the vanity and medicine cabinet for the little, miscellaneous and non-eye-pleasing essentials. Here's how you can start:
In the medicine cabinet:
• Not all of us are blessed with a medicine cabinet in our apartment, but if we are, it's a great place for toothbrushes, makeup, deodorant and any other tall, thin and commonly used bathroom items.
• Important tip: Don't over-pack this space! Morning grumpiness begins the moment we try to grab one thing and a million others fall to the floor. Trust us on this one – if you don't use it every day, store it elsewhere (or ditch it).
o Box storage sets can be so helpful for organizing your medicine cabinet, like this bamboo set from IKEA (for $12.99!).
In the vanity drawers:
• Store toothbrushes, floss, tweezers and toothpaste here so they're easily accessible and protected from bathroom germs.
• Bathroom drawer organizers to the rescue! Seriously, go wild. They're affordable and so effective.
Under the sink:
• Bathroom bins are the best for under sink storage (like these crocheted baskets from IKEA for $12.99). Put cleaning products in one and toilet paper in the other.
• Anything you need in the bathroom that you don't want out for the world to see should be stored here. It's a great little discrete hiding spot.
• Any product refills (like hand soap or shampoo) can also go under the sink, however we'd recommend keeping them in a linen closet or alternate space if possible to help keep the under-sink-clutter at bay.
The sink countertop:
• Keeping countertops clear (aside from hand soap) in small bathrooms helps maintain a sense of cleanliness.
• However, grouping everyday items on a decorative tray or in glass jars beside the sink keeps items easily accessible and looks pretty, too. If you have a ledge along your bathtub (if you have a bathtub!) or a window sill, you can also store trays and jars there.
o We recommend this set of 5 glass jars with lids and a tray from IKEA (for $14.99) to store cotton swabs, rounds and balls, decorative white rocks or shells, and whatever else you'd like to display.
How to organize a bathroom without a medicine cabinet or vanity
Don't fret! Not every bathroom has a vanity or medicine cabinet – which means we need to get creative with storage. Let's think outside the boxes of bathroom vanities, shall we?
Tiny units for tiny apartment bathrooms
• This super narrow, wooden storage cabinet on wheels is Tangkula's gift to small bathrooms. Just six inches wide and 20 inches deep, it can easily fit between two pieces in your bathroom for lots of added storage space. Love it!
• Similar to the above, this rolling cart is nice and narrow to fit in small bathrooms. It has more drawers and is one inch wider, offering a different kind of storage than the baskets and larger drawers in the other unit.
• This tall and slim, mirrored medicine cabinet (equal to about five regular medicine cabinets) mounts to the hinges of the door for behind-the-door storage (damage-free!). Plus, it has adjustable shelves. How cool is that?!
• Over-toilet storage is always a great option for small apartment bathrooms as it's temporary, doesn't take up a lot of space, and helps keep us organized, affordably.
Spare closet, anyone?
• Extra closets, whether for linens or miscellaneous items, are perfect for bathroom storage. This is where you can keep all the refill items like extra products, TP and spare towels.
o Keep in mind, storage bins and baskets are our friends when it comes to closet organization.
• If the closet isn't close to the bathroom, consider a solution for your everyday use. Something as simple as putting together a shower caddy works!
o Tip: Items like a brush, toothbrush, toothpaste, bar of soap and face wash should do the trick.
That seemingly unusable space outside the bathroom door
• You know that awkward space in an apartment where the bathroom door meets the bedroom door, usually at the end of a hallway? We're here to tell you that with even the smallest wall, a vanity, utility cart or bookshelf should fit (just be sure to measure before you buy!).
o Like this slender, 4-tiered shelf from IKEA (for just $19.99!)
o Or even rolling utility carts from IKEA – so cute!
How to organize it? Simple:
• Top, bottom and hard-to-reach shelves: This is where the "extras" go. Hand soap refill bottles, extra shampoo and conditioner, washcloths and towels, toilet paper rolls – any items that you stock up every so often.
• Eye level and easy-to-reach shelves: This is where your everyday products should go.
o Tip: If you place your most-used products (like skincare, toothbrushes and toothpaste) in a basket, you can grab it and take it into the bathroom easily. It'll save time not having to go back and forth!
Creative ways to store towels and TP in a little lavatory
Towels and toilet paper have one thing in common: they're not easily condensed. Storing cotton swabs in a small glass jar on a shelf is convenient and cute – but how can we do that with towels?
Here are some ideas:
• Invest in a storage ladder. These trendy ladders are crazy useful! They take up a small amount of floor space and are ideal for hanging towels and baskets (for toilet paper or face cloths) from the rungs. There are even storage ladders made specifically for bathrooms! Who knew?
• Don't forget about the back of your toilet. Save floor and storage space with a toilet tank storage basket for easy-reach TP. There are so many designs to choose from – you can go with wicker, wire, wood or metal – sky's the limit.
• Use a coat hook instead of a towel rod. In apartments, there's usually already towel rods installed in bathrooms – but the back of the door is a perfect spot for a coat hanger (aka towel hooks).
• Hang a corner shelf (if you're allowed) to stack up towels and toilet paper – no floor space required.
o Tip: This $30.00 end unit shelf from IKEA can be hung in the corner of your bathroom vertically or horizontally above or across from the toilet – how fun is that?
o And if you want to get crafty, throw some chalk paint on it and you have yourself a useful storage shelf that adds a pop of colour!
• When all else fails – woven baskets! If there were ever a way to store towels and toilet paper beautifully, it would be neatly stacked in a woven seagrass basket. Here's a few different ideas:
o Cluster a couple around the base of your sink.
o Tuck one or two different sized round baskets in the corner.
o Get a few square wicker baskets, place them sideways, stack them and ta-da! You made your own shelf.
Let's talk about hair and beauty product storage in small spaces
Hair tools, all the makeup, your seven-step skincare routine [ah!] – so much to store! Especially when it comes to small apartment bathrooms, it can be a challenge.
While some of the above solutions work for storing hair and beauty products, we've got some more specific ideas.
Fun and creative ways to store hair supplies in your apartment bathroom:
• Under the sink: If you have under-the-sink storage, we've got two solutions for hair tools:
1. Hang a basket on the cabinet door to store flat irons, brushes, hairspray and other products.
2. Keep a "hair tools" basket in the vanity so they're put away and organized.
• Tucked away in the corner: This corner bookshelf can hide in your bathroom corner (or just outside the bathroom) for all types of products. Use baskets for your hair tools and then prettily display makeup, skincare, perfume, candles, plants, you name it.
• Hung up: If you're allowed to put holes in the walls or ceiling of your rental (ask first!), consider a 3-tier hanging basket and put 1-2 tools in each tier.
Makeup and skincare bathroom storage solutions:
• Magnetic strip tape: On a shelving unit, by the light switch, or on the inside of your vanity drawers or doors, a magnetic strip in your bathroom will help keep tweezers, nail clippers, bobby pins, and metal makeup containers organized.
• Hang over-the-door (temporary) storage shelves: This over-the-door storage shelf is truly perfect for makeup and skincare storage. Here's why:
o Line your skincare products across the main shelf for easy access.
o Hang 4-5 cloth bags or baskets with handles on the hooks (like this, this or this) – one for brushes, lip products, eyeshadow, etc. However you organize your makeup, do so in hanging baskets on this shelf. Simple and pretty!
• A mini bathroom storage cart: This utility rolling cart is not only the cutest little cart we've seen, but it will beautifully display and organize your skincare and makeup! Plus, it's so itsy bitsy that it will surely fit in your bathroom.
• A slender ladder bookcase: Leaning ladder shelves are great bathroom storage. Place it between the toilet and shower or on an empty wall and organize your products in layers.
o Tip: Use a mixture of big and little baskets, colourful bins and containers to organize and curate the shelves. Add succulents, candles and picture frames leaning against the back of the unit to make it extra eye-pleasing.
A 'voila! All your small bathroom storage questions, answered. For more ideas, scroll through IKEA storage collections – they're pretty great. Happy organizing!