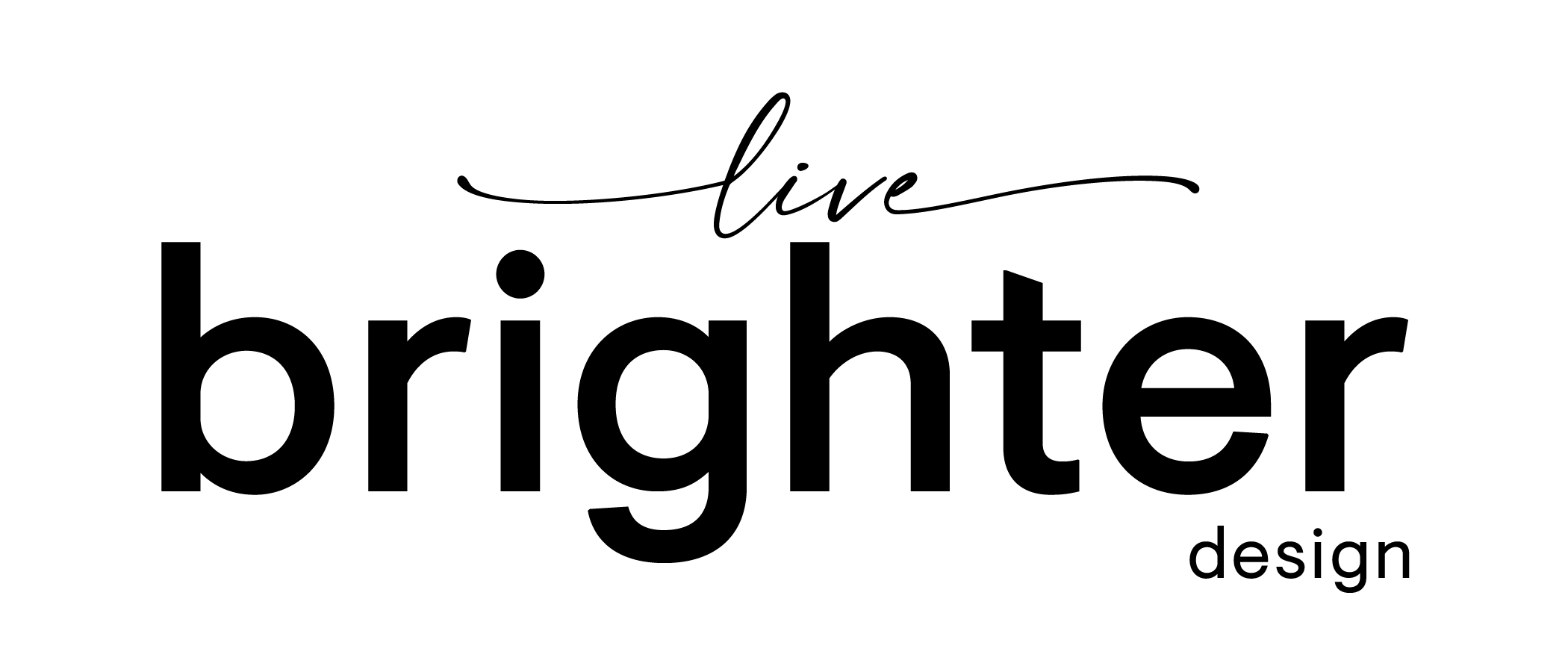 10 small space living Instagram accounts to follow
Sometimes all we need is a bit of inspiration in our lives (especially if we're apartment dwellers that could use help decorating our small space). And what's a better source for inspiration than Instagram? We've searched through this beautifully eye-catching social media platform to round-up the 10 best small space living accounts to follow for décor inspo, small space hacks, and more.
We should note before moving forward that these accounts aren't listed in a particular order, especially as we all have different style preferences and tastes. Now that we have that covered, open up your Instagram and get ready to press "follow"!
Psst - you can also check us out on Instagram (@mintoapartments) for all things renting, decorating, pet- and plant-parenting, and community building. Feel free to slide into our DMs if you have questions or want to share your favourite accounts with us!
1. Apartment Therapy (@apartmenttherapy)
Image Credit: Apartment Therapy
We love Apartment Therapy – their website, blog posts and social media accounts are filled with beautiful, inspiring content that's so well thought out and curated. They're always doing new things and posting tips and tricks for apartment dwellers, and for that, we say they're definitely worth a follow.
Reasons we love Apartment Therapy's Instagram account for small spaces:
• They love colour and it shows! Their feed is filled with it, which is really helpful for knowing how to properly integrate colour into a small apartment.
• They love greenery and plants (just as much as we do) and have a whole story highlight (and website page) dedicated to caring for plants, which is great, especially for new plant parents.
• They're witty in their writing and post fun things like "Your power colour by Zodiac sign" (even if you're not into it, it's still fun!).
• They're IKEA lovers and post tons of hacks, demos and product updates.
• In summary – Apartment Therapy is active, posts a lot of new and fresh content, and are never lacking in #apartmentgoals images that seriously inspire.
They also just started a new series called "The World at Home" – where every day in the month of August 2019, they'll be sharing a house tour from different homes around the world. And the best part is, it's mostly unseen, unpublished homes (plus a few past favourites). We'll definitely be staying tuned!
2. Small Space Designs (@smallspacedesigns)
Image Credit: Small Space Designs
The designer of Small Space Designs – Rita Melkonian – has a passion for small space décor and design, and her style is all about industrial, modern and rustic elements. Tiny interiors and efficiency are what this designer knows best, and it's obvious with the beautiful small spaces displayed on her feed. On top of it all, she lives in a tiny space herself, so she's a pro.
Reasons we love Small Space Designs' account for little apartment inspiration:
• This account lives and breathes small space hacks. Vertical storage, open shelving, and clearing out clutter is what Rita does best.
• She stays true to her industrial/modern/rustic vibes. The images are the perfect cocktail of wood, metal, black, greenery, and fun textures like sheepskin, rope and (painted) brick walls.
• She's real. Her captions are fun, truthful, and relatable.
• She's a minimalist (we think). Judging by her photos, she has what she needs and that's it!
• In summary – Small Space Designs is true to their style and are experts when it comes to small space design. However, if your style isn't industrial, modern or rustic, this account might not be for you.
3. Erin Boyle (@readtealeaves)
Image Credit: Reading My Tea Leaves
Living in a small and sustainable tiny apartment in Brooklyn, NY, Erin Boyle is all about beauty in simplicity. She has lots of tiny space and all-natural apartment tips, and does it all with her husband and two kids. Filled with picturesque city streetscapes and airy, sunny interior shots, her feed is as pretty as it is functional.
Here's why we love Erin Boyle's Instagram account for tiny space dwellers:
• She's positive and celebrates simplicity. We could all learn from her approach to minimalism, the importance of sustainability, and giving back to the world around us.
• She rocks #LifeInATinyApartment with tricks like making your own clothes hangers, caring for microgreens and micro gardens, upcycling small furniture and making your own (green) cleaning spray.
• She does tiny apartment life with a positive attitude and pretty, airy, and entertaining posts.
• In summary – we love this account for its dedication to sustainability and giving back to people and the planet. We enjoy reading Erin's posts, and her small apartment hacks come in handy, too.
4. Alison Mazurek (@600sqftandababy)
Image Credit: 600sqftandababy
This Vancouver mom writes about life with two kids in a small and intentional 600 square foot apartment. She's funny, stylish, and says that living in a small space means there's "only room for what's important." We love that!
Reasons we love Alison's Instagram account for small apartment life:
• She loves IKEA, storage solutions, and IKEA hacks – and so do we.
• She finds that "hidden cords are one of life's simple joys" and we couldn't relate more.
• She has a little patio garden and greenery all over.
• She talks about steps and habit changes we can make towards using less waste and less plastic – and admits that though she isn't zero waste, it's important to try to do better.
• In summary – we love Alison's vibe! She's honest, talks about small space living with kids, and does her best to live sustainably, even though she knows she isn't perfect (as none of us are!).
5. Disi Fei (@champagneandsequins)
Photo by Toa Heftiba on Unsplash
Disi's bright, white, and fresh small apartment is perfectly picturesque. We love that it's not cluttered, is beautiful from every angle, and is all done on a budget (she tells you where to buy her décor and most of it is super affordable!).
Reasons we love Disi's Instagram account (other than her account name – so cute!):
• Her décor consists of IKEA furniture mixed with a few key, more expensive pieces, teaching us what to splurge vs. save on (knowledge we believe is important when decorating your first apartment, or anywhere!).
• She tells us where we can buy pieces from every single one of her posts. So not only does she inspire us, but she helps us achieve the same look.
• The story highlights on her Instagram profile are super helpful for small space living – including DIY décor, plants 101, room-by-room décor tips, and miscellaneous highlights like recipes.
• Almost all of her posts feature fresh flowers, plants, and her cute, furry friend Mia.
• In summary – we love that Disi shares where to purchase her furniture and shows us how to embellish certain pieces in her stories. She's a young professional with a creative flare – and we like it.
6. Whitney Leigh Morris (@whitneyleighmorris)
Image Credit: The Tiny Canal Cottage
Living in The Tiny Canal Cottage (that's under 400 square feet) in California with her husband, son and two dogs, we love this Small Space Lifestyle Consultant's tips and tricks when it comes to living comfortably in a little home. Whitney summarizes it all with her motto that "you don't need to live large to live beautifully" – and we couldn't agree more.
Reasons we love Whitney's account for tiny home inspiration:
• Her photos are seriously stunning – with colour, expression and life in every shot.
• She has thoughtful story highlights dedicated to living in a small space, like daily "tiny takeaway" video tips, before and after images of client's homes, eco-friendly home tips, and more.
• She shares a single closet – yes we said it – one closet, between her, her husband and her son. If this won't teach us to organize and clear clutter better, we're not sure what will.
• She posts tons of videos of her tiny home, showing us that it's not just about what the camera sees – she truly is an expert in small space living.
• In summary – Whitney's photos are full of life and ideas, her story highlights truly motivate, and her website has tip after tip for small space living, being more eco-friendly and living beautifully, the "small" way.
7. Jeannie Phan (@studioplants)
Image Credit: Studioplants
Jeannie lives in Toronto and is a "woman with plant curiosity and a passion for daily betterment". Without a doubt she loves plants, but she also loves blending utility, coziness and warmth in her small space and shares tips on how we can too.
Reasons we love Jeannie's earthy feed for small apartments or condos:
• She teaches us how to add and care for plants in our home – lots of square footage not required.
• Her open concept, cottage-style kitchen is truly to die for.
• We could spend days getting eco- and DIY- ideas from her story highlights alone, with topics about plants, gardening, eco-products, homemade Kombucha, her adorable cats, and so much more.
• She has a green living wall in her Toronto condo – how cool is that?!
• In summary – we love that Jeannie teaches us how to add greenery to our space even if there isn't a lot of room. Vertical gardens, hanging plants and microgreens (among all things plants) are her specialty.
8. Samantha Santana (@mssamanthasantana)
Image Credit: Samantha Santana
Samantha is a Los Angeles-based wallpaper designer and amazing artist, and her Instagram shows it! It's clear that she's into bold designs, bright colours, flowers, and greenery, providing serious home inspiration for every inch. Basically, we're loving what her feed is doing.
Reasons we love Samantha's Instagram account for small spaces:
• She teaches us how to make a big statement in little spaces using bold, removable wallpaper (and because it's removable, it's no problem for a rental!).
• Filled with stunning and colourful photos, we appreciate that she adds colour to even the little walls, like the back of a closet.
• Her photos show that even the tiniest nooks and crannies can be decorated tastefully.
• She's a fun and stylish mom who has a flare for fabulous! Plus, she used to live in a tiny house, so she knows what it's like.
• In summary – Samantha is a self-proclaimed colour addict and we love it! Her feed is filled with colour, unique patterns, and ideas on how to spice up your space with a bit of removable wallpaper and a smile.
9. Simply Spaced (@simplyspaced)
Photo by Jeff Sheldon on Unsplash
Based on the book "Simply Spaced" by Monica Leed, consider this account your guide for organizing small (or any sized) spaces. It's all about clearing clutter and thinking like a true organizer, which can be crucial when living in a tiny apartment or condo.
Reasons we love Simply Spaced for small apartment inspiration:
• Tidying up is Monica's love language. And luckily, she's into sharing all her tips.
• The first step to living happily in a small apartment is getting organized – and this account teaches us how in digestible and pretty ways.
• Monica's practical tips on getting organized are achievable and sustainable (which we appreciate), like avoiding 'unconscious shopping', reducing waste by saying no to freebies, and donating what you don't want instead of throwing it away.
• She believes that being a nice human isn't hard and she's right. Kindness matters!
• In summary – this account is visually appealing and motivates us to get organized. Mix in beautiful interiors with cute, sharable quotes, and you've got yourself an inspirational small space Instagram account.
10. Small Apartment Décor (@smallapartmentdecor)
Photo by Alexandra Gorn on Unsplash
We don't know much about who hosts this account – what we do know is that every post is serious small space décor goals. From teeny balcony décor ideas to decorating to save space, this account is extremely well curated to inspire and motivate small apartment dwellers everywhere.
Reasons we love this account for lack of square footage inspiration:
• It's a beautiful curation of different small spaces and styles – making small living inspo endless.
• With over 400 posts (and climbing), you'll be scrolling for days.
• It gives us tons of décor ideas for decorating studio apartments (like how to separate your couch and bed), smart storage, small apartment furniture (hello fold-down desks!), adding a touch of colour to your space, and more.
• In summary – this is a great account to check out before you start decorating (or redecorating) your small apartment. Scroll through the feed and "save" what you like. Then, you can start to figure out what your design style is and plan your décor accordingly.
So there you have it – our top 10 small space Instagram accounts to follow. Let us know if you have any other accounts to share, we're always looking for inspiration and beautiful spaces!