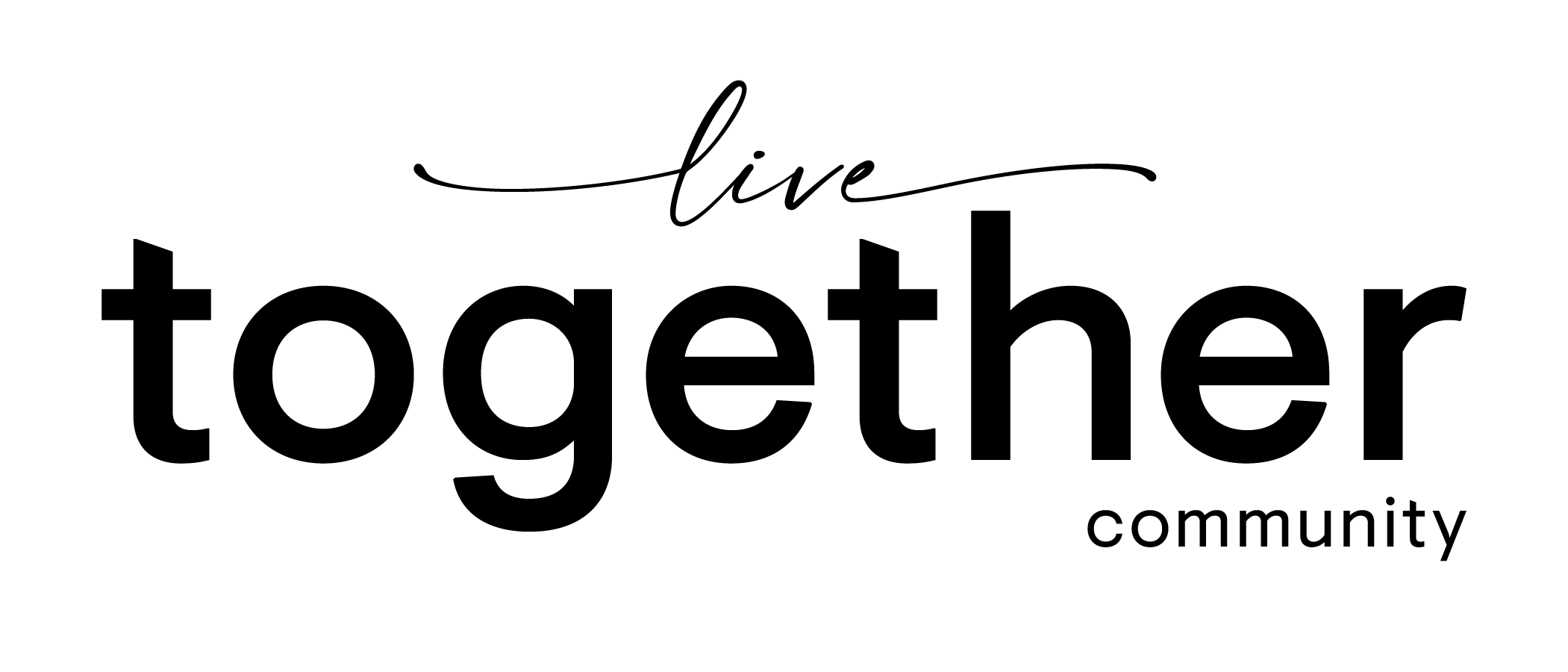 A guide to the Glebe in Ottawa
The Glebe, located just south of downtown Ottawa, is a historic, vibrant, charming neighbourhood with no shortage of things to see and do. Home to beautiful architecture, countless local businesses and artisan shops, this area is one of Ottawa's best places to peruse, sip locally roasted coffee, eat at hip restaurants and snap selfies beside the coolest street art.
Whether you live nearby or are just visiting, you'll want to add this list of things to do in the Glebe to your itinerary. We've put together the ultimate guide to the Glebe so you can explore everything it has to offer (and possibly live there, too).
• Psst – looking for an apartment to rent in the Glebe? Coming summer 2021, Minto Apartments is building premium rentals at Fifth + Bank streets right in the centre of it all. Views, pets welcome, spacious and brand new – check, check, check!
o Check out your possible new home here.
Eats and treats in the Glebe
If you're looking for the best places to eat and grab a cocktail in Ottawa, the Glebe is full restaurants and dessert spots that will quickly become your go-to favourites.
Take a stroll down Bank Street and check out these local Ottawa spots:
• Banditos: Featured on our patios to visit in Ottawa list, Banditos is the best spot for fish tacos and hangouts on their large, cozy patio. Grab a swing and stay awhile or give their take-home taco kits a try. Yum!
• Erling's Variety: A family-run restaurant that specializes in seasonal ingredients and comfort food, Erling's is a must-go-to for anyone looking for a delicious meal with exceptional service.
• Feleena's: Another Glebe favourite we can't get enough of – Feleena's authentic Mexican food and fun and bright décor will have you coming back for more.
• Flora Hall Brewing: The delicious and evolving seasonal beers at Flora Hall can be found in an historic building, with contemporary décor and a full view inside the brew house.
• La Strada: In the heart of the Glebe, La Strada will satisfy your cravings for traditional Italian food. Try their iconic square pizzas or one of their many pastas paired with delicious wine.
• Light of India: If you're looking to spice things up, you're in the right place. Their curries are some of the best in the city, and we suggest indulging in the buffet for a taste of it all.
• Orto Trattoria: This small, contemporary Italian restaurant offers constantly changing and always authentic dishes. The skilled staff will impress you with their beautifully plated dishes and perfectly presented cocktails.
• Stella Luna: The best place for gelato in Ottawa, this family-run shop features countless unique flavours (creamy chocolate Nanaimo bar, anyone?). They also have snacks, a bakery menu and coffee for a perfect gelato pairing!
• The Whalesbone Oyster House: If you're searching for the best oysters in Ottawa, look no further than this iconic seafood restaurant located in both the Glebe and on Elgin Street. Try some of their delicious cocktails to pair with your fresh seafood. So good!
• Wilf & Ada's: This Ottawa staple has been serving breakfast to the Glebe and Centretown for years. Their delicious and changing menu will satisfy your taste buds and their interiors are definitely Insta-worthy.
Coffee beans and bagels
Ottawa's coffee game is strong, and the Glebe is full of cute and cozy spots we love. Here are our favourite coffee shops and bakeries in the Glebe:
• Arlington 5: Sharing a kitchen with Wilf & Ada's, Arlington 5's delicious hot beverages are just what you need on a chilly Ottawa morning. Their exterior wall is the perfect spot for a selfie, too.
• Black Squirrel Books & Espresso Bar: So much more than just a café, Black Squirrel is also a full book store and a quaint live music venue. Nothing says "the Glebe" like coffee, books and live music – so stop by and indulge in it all!
• Bridgehead Coffee: This list, of course, would not be complete without Ottawa's favourite coffee shop, Bridgehead. With several locations around the city, their organic coffee has been keeping the people of Ottawa alert for well over 10 years. (Hot tip: their eggnog latté during the holidays is to die for!)
• Ichiban Bakery: Located directly below Minto Apartments' brand new Fifth + Bank rentals, Ichiban Bakery is where you can pick up delicious bread and pastries baked daily. Is there anything better than the smell of fresh bread?
• Kettleman's Bagel Co.: This bagel house is open 24 hours a day, 7 days a week for good reason. Their hand-rolled Montreal-style bagels are incredible and have a loyal following. Located right in the centre of the Glebe, Kettleman's has some of the best bagels in Ottawa.
• Morala Specialty Coffee: This specialty café sits right in the centre of the Glebe, serving the community amazing coffee, baked goods and tamales.
• Wild Oat Bakery: This café and bakery has the heart of many, with their fantastic coffee, baked goods and new lunch menu, is the perfect spot to pick up from.
Prepare to be entertained
The Glebe is where you'll find eye-catching street art and quaint music venues – and you won't be disappointed with any of these hot entertainment spots:
• 4Cats: The little art studio in the heart of the Glebe, 4Cats is described as lovely, cozy and welcoming, and the perfect place for children and students to create and work.
• House of TARG: Hello, pinball and perogies! Pre-COVID, you'd find this basement bar packed on weekends. Take in a live punk cover band and play pinball 'til your heart's content!
• Irene's Pub: Since 1985, Irene's has been the go-to spot every weekend for live music for every genre you're looking for. Take a look at their website for current events streaming live over Zoom right now.
• Lansdowne & TD Place: Home to the Ottawa RedBlacks, 2016 CFL Grey Cup Champions, TD Place is where you'll catch a game before grabbing a bite or beer (or both) at one of several popular restaurants and bars in the area. They also have current events running at the stadium and in the pavilion – check them out here.
• Patty's Pub: Featuring Ashton Brewing Co. beer, Patty's Pub has live music on the weekends and pulls in a loyal, local crowd. It's huge, and the perfect spot for big parties (when we're able to do that again).
• Quinn's Ale House: Live music and open mics? Check. Quinn's is the little brother to Patty's Pub, owned by the same family, with a similar welcoming and charming atmosphere.
• Studio Sixty Six: A contemporary gallery owned by a family that's no stranger to the Glebe, Studio Sixty Six brings in a lot of Canadian talent and focuses on artists who design artworks based on shared human experience. Their exhibits are always changing and taking them in is the perfect way to spend an afternoon.
• The Mayfair Theatre: A classic in old Ottawa south since 1932, and declared an official heritage site, the Mayfair's distinct architecture make it unique to Ottawa and a fun place to catch an Indy film. They even have viewings on 35mm film reels!
Let's go shopping
The Glebe is equally known for its local boutiques and grocers, all totally worth visiting:
• Compact Music: Owned by two brothers for over 25 years, browse their wide selection of vinyl in store and make sure to chat with them if there's anything you can't find – they may bring it in special just for you!
• Delilah: A little clothing shop for women, Delilah has rotating inventory with many unique pieces. Focusing on European brands that aren't often found in other local stores, Delilah might just be stocking your next favourite piece!
• Glebe Trotters: Check out this shop for the best brands and amazing deals. Whether you're looking for warm winter boots or stylish Chelsea boots, they've got you covered.
• Herb & Spice on Bank Street: This wellness shop has been locally owned and operated for over 40 years! Take a stroll to their shop or order delivery for everything from bulk spices, soaps, fresh food, vitamins and more. The staff is friendly and super helpful to top it all off!
• J.D. Adam Kitchen Co.: Who doesn't love a good kitchen store? J.D. Adam houses unique bakeware, glassware, gadgets and goodies.
• Knifewear: Knifewear is a unique shop that specializes in handmade Japanese knives. Learn a bit of history and pick up a unique addition to your kitchen collection.
• Il Negozio Nicastro: This Italian shop with several locations across the city has some of the best deli meats and cheeses direct from Italia. Pick up charcuterie staples and don't forget to pick up an espresso while you're there!
• Octopus Books: A Glebe gem and one-stop bookshop, their mission is to promote conversations and the exchange of ideas through literature. Pop in and have a chat – they're always happy to have you!
• Stomping Ground: Timeless aesthetics meet progressive style with cool curated collections for both men and women.
• The Unrefined Olive: After you grab meats and cheeses from Il Negozio, pick up a bottle of quality balsamic or olive oil. They have a selection like you've never seen – a great spot for gifts, too!
• Viens Avec Moi: Those in the know, know. This is where you'll find unique clothing and accessories that sell out fast and are coveted by Ottawa's best dressed.
Whether you're looking for a cozy café to grab a cappuccino or a venue for live music and a night out, the Glebe really does have it all. This quaint neighbourhood is full of life and culture that's both cosmopolitan and charming, with pretty tree-lined streets, colourful murals, and the Rideau Canal just a few blocks away. If you're lucky enough to live there, you'll know just what we mean.
Have other Glebe favourites not on this list? Let us know on Facebook or Instagram!