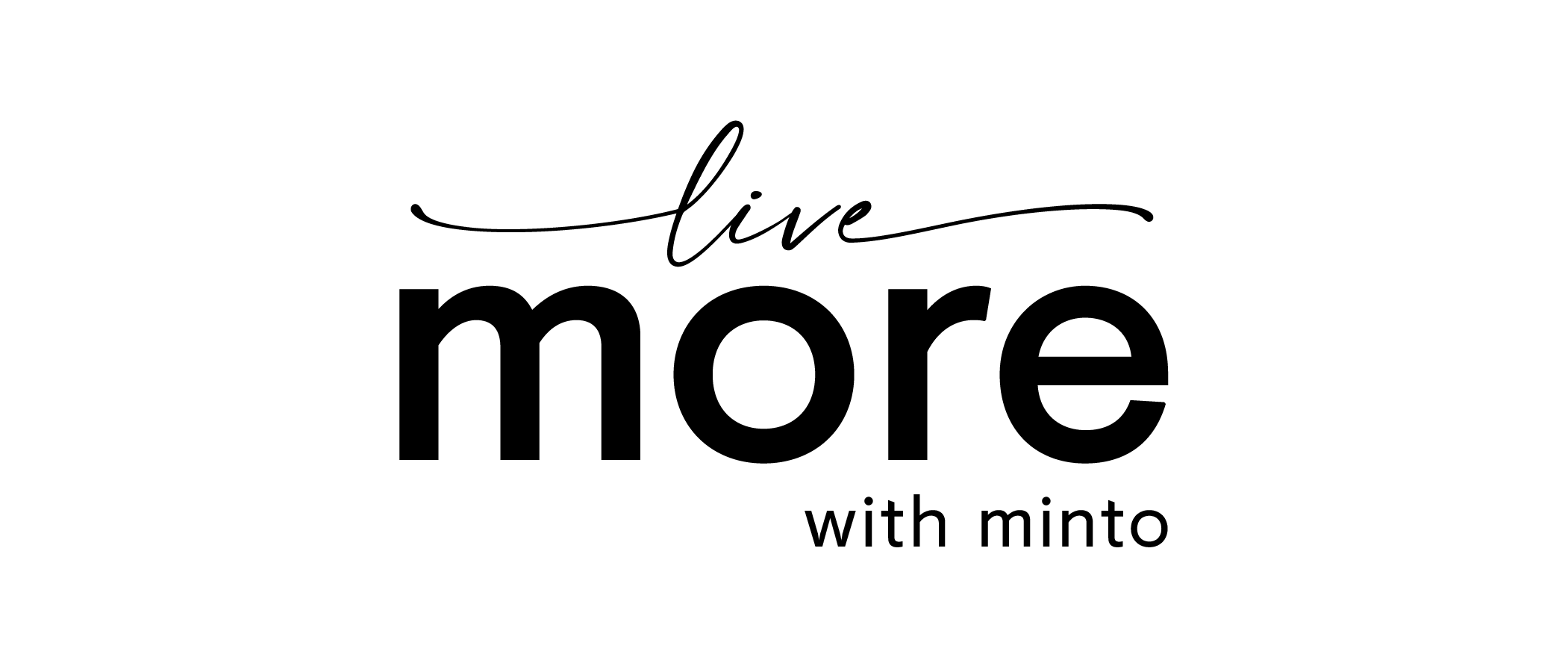 Everything you need to know about LEED
What does it mean for a building to be LEED Certified? "Leadership in Energy and Environmental Design" (LEED) Certification is awarded to buildings that are designed, built and operated sustainably, meaning they have a lesser negative impact on the environment around them.
According to Canada Green Building Council, buildings generate up to 35% of all greenhouse gases, 35% of landfill waste (from construction and demolition), and up to 70% of municipal water is consumed in and around buildings. So it's important that buildings are built and operated as green as possible, to lessen their harmful impact on the world and help meet environmental goals.
More details please!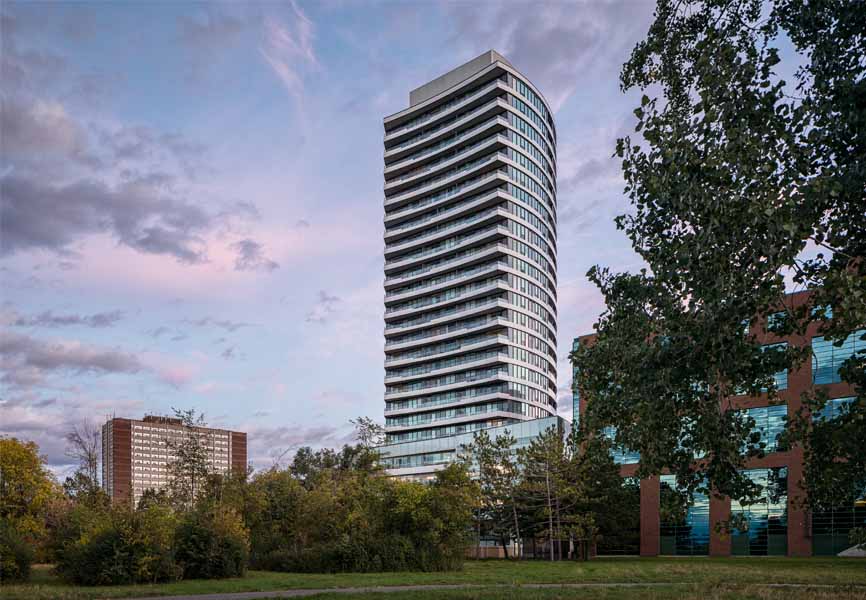 Image: Minto Communities' LEED Certified Upperwest condos in Ottawa
Many of us see "LEED Certified" on buildings and in the news, but do we actually know what it means? Believe it or not, the structures that surround us greatly impact our health and the well-being of our planet. They generate waste with the materials that are used to construct them and are costly to maintain.
This is where we introduce you to LEED Certified buildings and homes. LEED (meaning "Leadership in Energy and Design") provides a framework that ensures the creation of healthy, highly efficient and cost-saving green buildings. It's a third-party certification sustainable rating system for buildings and homes.
And fun fact, there were a whopping 3,712 LEED Certified projects in Canada as of the end of 2018. How cool is that? What's cooler (although we might be biased) is that Minto Communities and Minto Apartments are included in that statistic. People are really considering the impact their homes have on the environment to keep up with their living green lifestyles.
How do buildings get LEED Certified?
Image: Kitchen in 1235 Marlborough, Minto Apartments' LEED Certified Purpose-Built Rental in Oakville
Many steps and strategies are used to analyze key areas of human and environmental health that develop the decision of what buildings get LEED Certified. Canada Green Building Council lists the key areas as:
• Location and transportation
• Sustainable site development
• Water savings
• Energy efficiency
• Materials selection
• Indoor environmental quality
Points are awarded based on the categories listed above. There are also four possible levels of certifications that a building or home can achieve with the number of points collected:
• Certified: 40-49 points
• Silver: 50-59 points
• Gold: 60-79 points
• Platinum: 80+ points
The different level of certifications accommodate all different project types and goals. A point system references the level of green a building or home has reached, with platinum being the ultimate level of green achievement!
Canada's a "Top 10" LEED country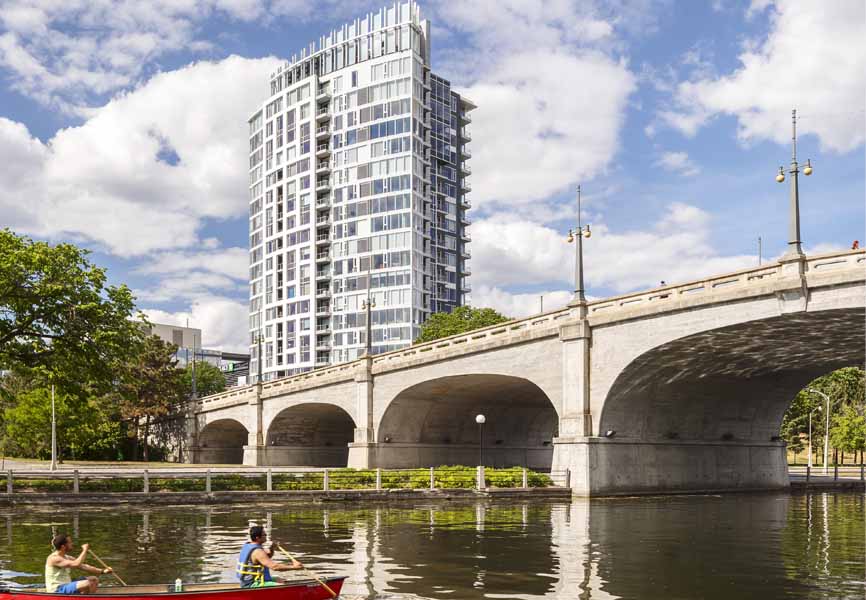 The U.S. Green Building Council released its annual list of Top 10 Countries and Regions for LEED Certified projects internationally, and Canada has topped the list, placing second! Canada has the most significant number of LEED Certified projects outside of the U.S. with a combined total of 4,025 certified projects as of January 2019.
Since 2005, Canada's LEED Certified projects have led to:
• Energy savings of 16.7 million eMWh (enough to power 570,000 homes in Canada for a full year)
• Water savings totaling over 30 billion litres (equal to what flows over the Canadian Horseshoe of Niagara Falls in four hours)
• Recycling over 3.6 million tons of construction and demolition waste (equal to one year's total waste disposal in British Columbia)
• GHG reduction of 3.24 million CO2e tons in greenhouse gas emissions (which would be like taking 690,000 cars off the roads for a year)
• Green roofs amounting to 355,000 square metres (enough to green the length of the Don Valley Parkway in Toronto)
The Canada Green Building Council took it one step further by ranking Canada's provinces on the total number of certifications each holds:
1. Ontario – 1,647 certifications
2. Quebec – 853 certifications
3. British Columbia – 607 certifications
4. Alberta – 556 certifications
5. Atlantic – 170 certifications
6. Manitoba – 121 certifications
7. Saskatchewan – 63 certifications
8. North West Territories – 8 certifications
Based on these numbers, Canada is definitely heading in the right direction to reduce waste and consumption by minimizing the impacts our buildings have on the environment surrounding them.
The top LEED buildings in Canada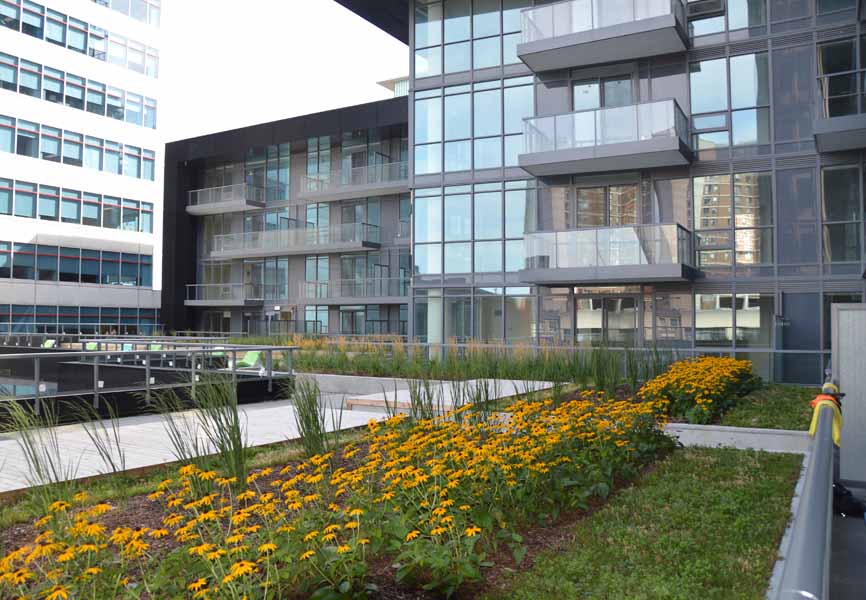 Image: Green roof on Minto Communities' 30Roe LEED Certified condo in Toronto
Take a stroll through Toronto's concrete jungle, filled with buildings that are now LEED Certified for their efforts in environmental sustainability. Check out BlogTO's list of 6 Toronto buildings with LEED Platinum Certification or the ArmstrongTeam's 5 Eco Friendly Toronto Condos list to see some of the top rated environmentally conscious buildings in Toronto.
But why do they get to have all the fun? We created our own top 5 list of LEED Certified buildings in Canada:
1. Minto 30Roe – A fully occupied condominium project in Toronto with LEED Gold Certification. A whopping 94 per cent of construction waste was diverted from landfill. Great job, Minto Communities!
2. TD Centre – This sprawling large tower is Platinum Certified with a living, vegetated roof that provides improved thermal resistance, reduces urban heat-island effect and limits storm water run-off.
3. Minto Commercial's 180 Kent Street – Achieved LEED Platinum Certification. With Platinum being the highest standard in LEED Certification, this 20-storey commercial building was the first LEED Platinum Core and Shell office tower in Canada!
4. George Brown College Waterfront Campus – Certified LEED Gold, this campus boats many sustainability features such as low flow plumbing, an accessible green roof, and carbon dioxide sensors to monitor and control ventilation.
5. Minto Apartments' 1235 Marlborough – This 14-storey, purpose-built rental building in Oakville achieved LEED Certification in September 2018. 1235 Marlborough was built to provide utility cost savings to renters, enhanced comfort, health and wellness, and reduce the building's impact on the environment.
What does LEED Certification mean to you?
LEED Certifications, while proving that a building is greener for the environment, benefits us all, too. This means cost savings because you're living or working in a building with environmentally conscious features without sacrificing comfort.
If you'd like to keep up with current LEED Certified projects in Ontario, check out Canada's Green Building Council's live interactive Green Building Map. Buying a LEED Certified home is the perfect step toward reducing your environmental footprint – and bringing balance to the conservation and preservation of the Earth's natural resources.
Any questions? Want to let us know what living in a LEED Certified building means to you? Tell us with #LiveBetter10.
You might also like