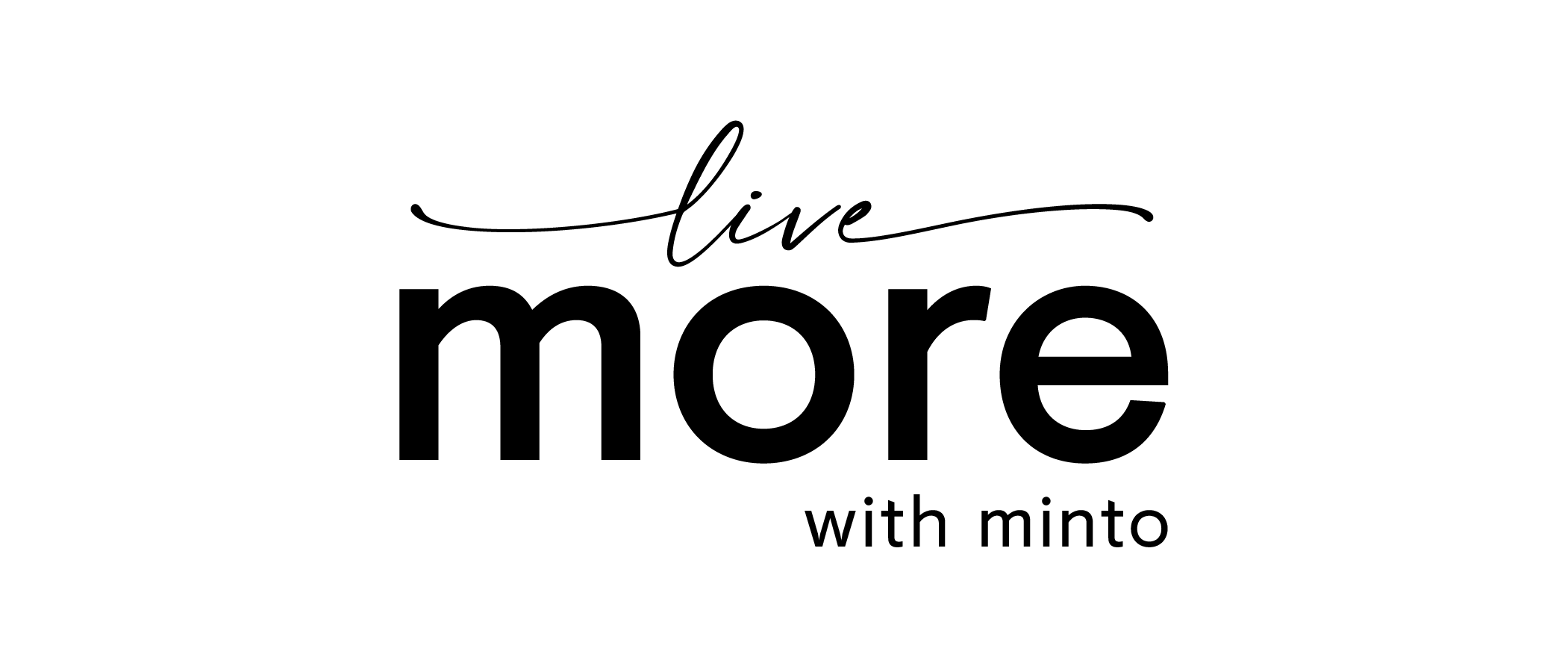 Simple ways to refresh your space for spring
The sun is slowly starting to shine and the temperatures are finally rising. You know what that means? It's time to update your space for spring! Put away those thick blankets, add a splash of fun colour to your décor and dream about what herbs you might want to grow this summer.
Rethinking your living space with spring in mind can really breathe some life back into your home after a long, dreary winter. Read on for some simple and inexpensive ways to refresh your space for spring.
It's the little things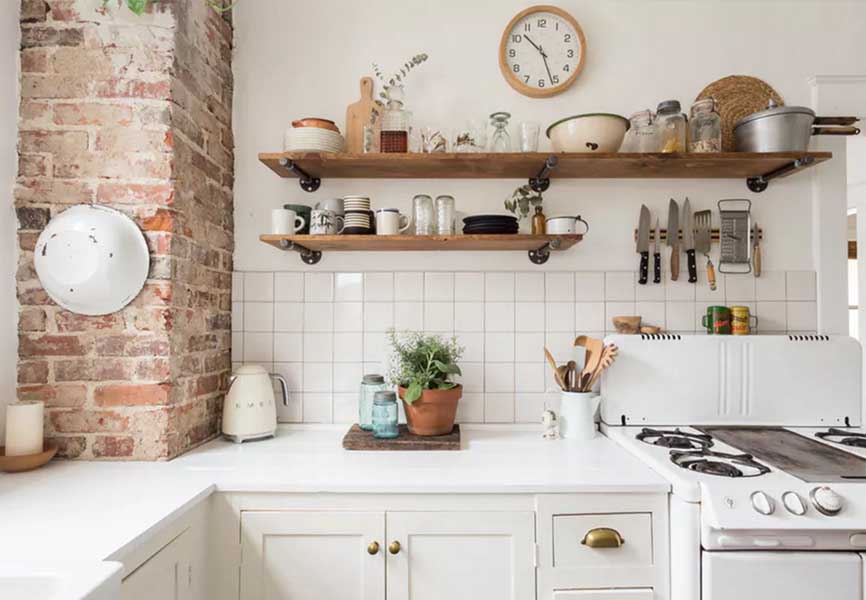 Image Credit: Apartment Therapy
Refreshing your space doesn't have to mean changing out every piece to create a brand new look. Sometimes it's the little things that can make the biggest difference. The Every Girl suggests swapping out your hardware, layering a new rug or restyling your shelves - all affordable ways to shake things up a bit.
• For pretty, inexpensive hardware for your kitchen, check out Apartment Therapy's article on 19 sources for knobs and pulls for any budget.
• Cute and inexpensive rugs can be easily found at your local Homesense or Ikea. Want to layer your rugs for a new look? The Spruce gives us 5 things to think about – a must-read!
• Restyling shelves is a great way to refresh a space. Architectural Digest teaches us how to restyle our shelves without buying anything new – a win-win!
Focus on the three Ps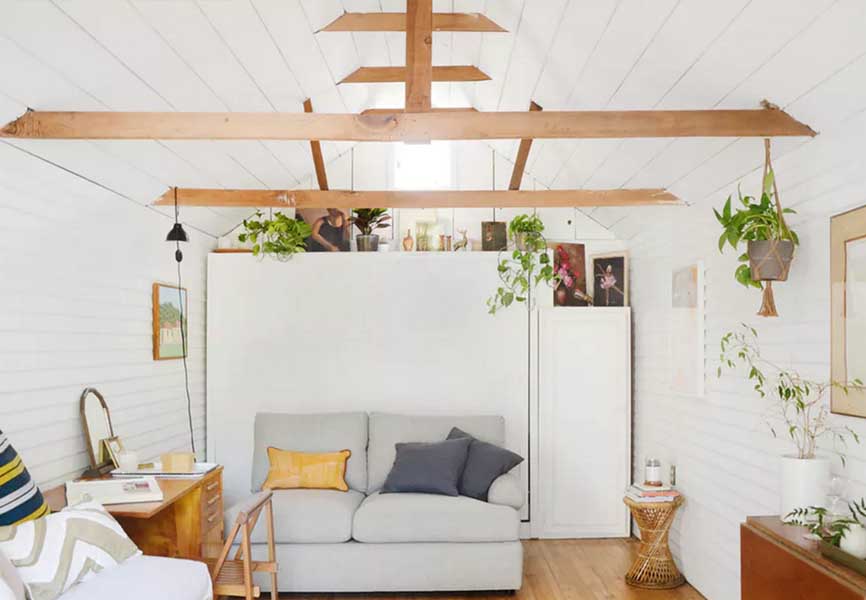 Image Credit: Apartment Therapy
Here's a great article by the Chicago Tribune on the three Ps of home décor to re-energize a living space – plants, paint and pillows.
• Plants – adding greenery can both re-energize your space and benefit your health! This NBC News article tells you why plants are great to have around and provides a beginner's guide to decorating with plants. Go wild!
• Paint – a fresh coat of paint might be just what you need to refresh your space. Huffington Post suggests painting a thrift store find or an item you love and can't seem to part with. Before you do, check out Country Living's guide on mistakes to avoid.
• Pillows – accent pillows are easy and inexpensive to switch up because you can just buy new covers rather than a whole new pillow! There are a ton of great options at Ikea, Hudson's Bay and Pottery Barn.
For the art lovers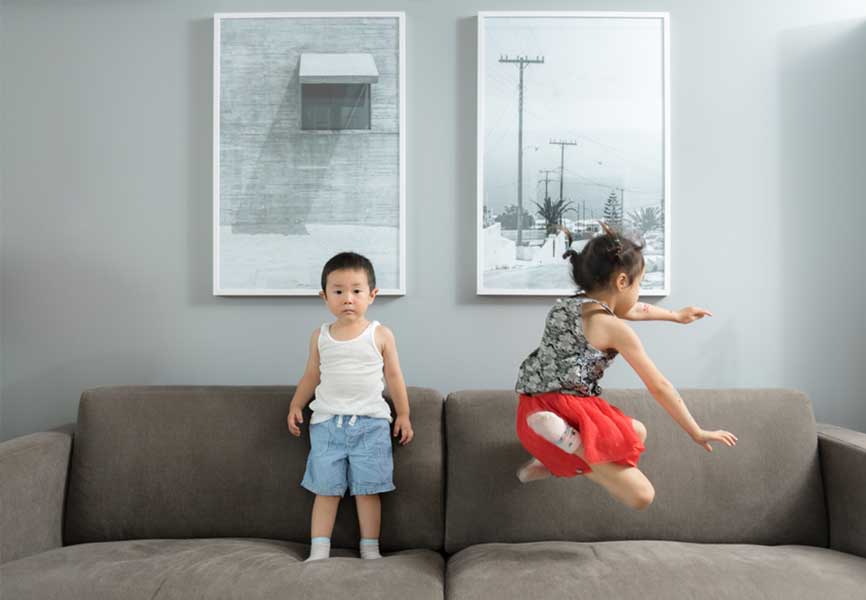 Buying art doesn't have to break the bank – check out Apartment Therapy's article on 11 Online Sources Perfect for The Art Lover on a Budget for some great ideas on where to buy affordable art. Art also doesn't have to be a big commitment. Make Space gives us some great tips on how to display pieces in your space that don't necessarily need to take up a large wall. Here are some of our favourite ways to incorporate art in your space:
1. Display small artwork on your bookshelves
2. Take advantage of narrow spaces for mini galleries or collections
3. Use the leaning method to avoid the stress of hanging your art straight
4. Place large and small pieces near each other to add depth
5. Hang art in unexpected places – like your bathroom or open kitchen shelves
When all else fails, rearrange

Image Credit: Juniqe
We couldn't say it any better than Huffington Post: "when all else fails, rearrange". This is definitely the easiest and cheapest way to change-up your space, and in some ways, it can be the most fun! Whether rearranging to make your space feel bigger, give your space a makeover or improve the feng shui for a happier space, doing it gives your creative side an ego boost. The best part? It's low commitment. If you don't like it, you can always change it back.
Happy decorating!
You might also like