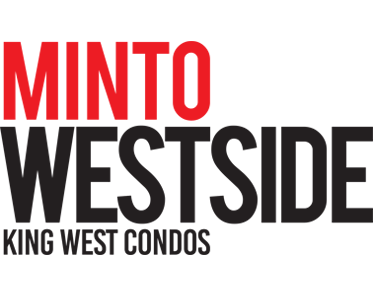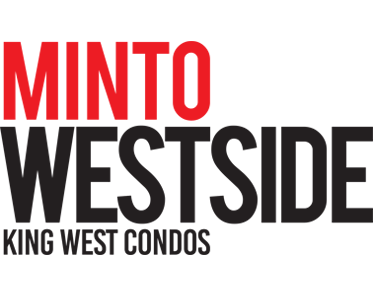 Invest Safely with Minto Westside's New Rental Guarantee
As featured on BuzzBuzzHome.com July 22, 2015.
Looking to purchase a condo as an investment property? The desire to live and work in downtown Toronto is fueling the demand for rental options. Minto Westside, located at Front and Bathurst, is promoting a new rental guarantee that provides owners with a rental income of six per cent of the suite's purchase price for two years. Plus, there's no need to hire a property manager or act as a landlord. On a $400,000 unit, that translates to $2,000 per month.
Through a partnership with Rebate4U, Minto is helping purchasers to access an HST rebate of up to $24,000, which can alleviate investment fees and costs. "With guaranteed income on your property, it's a safer investment than ever," said Amanda Wilson Watkins, Vice-President of Marketing and Sales for Minto. "This location and design will always be in-demand and we wanted to give our purchasers the opportunity to leverage that equity."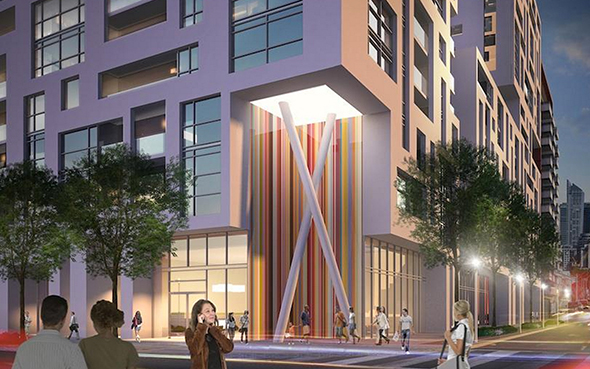 Westside will include two towers with punched windows and contemporary, white facades — one 18 storeys, the other 20 storeys. One bedroom, one bedroom plus den, two bedroom, two bedroom plus den and three bedroom units are available, priced from the high $200,000s. Suite interiors are distinguished by designer-selected kitchen cabinetry, Caesarstone countertops, engineered laminate flooring, stacked washer/dryer units, deep soaker tubs and frameless glass walk-in showers.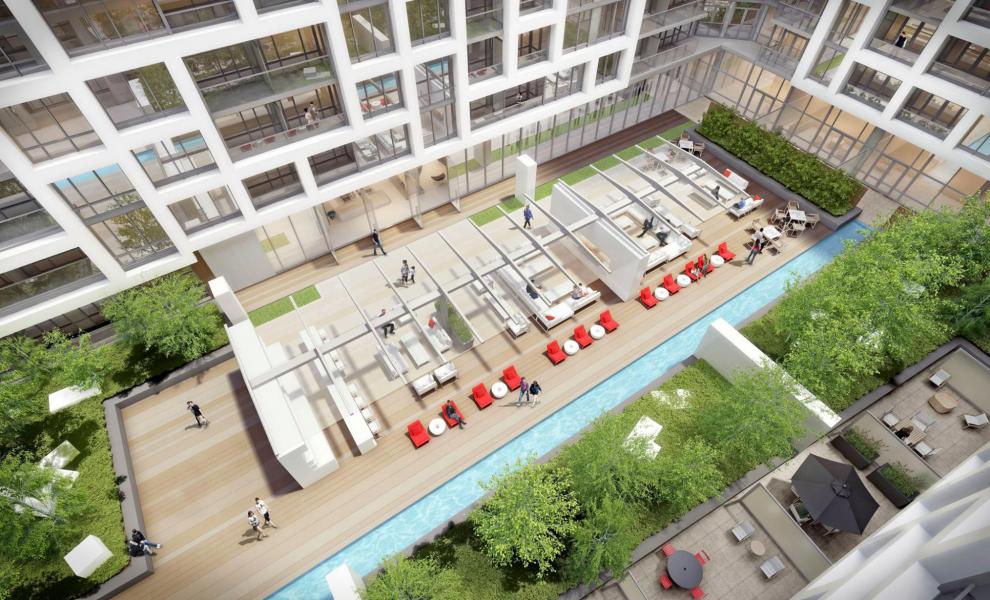 Experience the ultimate in amenities at Minto Westside. The Plunge Social pool bar offers stunning views of Lake Ontario and the city skyline, with an outdoor pool, lounge chairs and a wet bar. The adjacent Skyline Lounge features ample seating and dining areas. On the second floor, The Westside Club includes two landscaped courtyards, the stylish YTZ lounge and the state-of-the-art Movement Haus gym with an outdoor tranquility deck for stretching.
The design-forward development is situated in the lower-Bathurst corridor, within walking distance of numerous shopping, dining and entertainment attractions. Go for a bike ride along the newly revitalized Queen's Quay, attend a summer concert at Fort York or check out the thriving bar scene on King West — it's all at your doorstep.
Potential buyers are encouraged to visit the Minto Westside sales centre at 25 Bathurst Street from Monday to Thursday, noon to 7pm or on weekends from noon to 5pm.
For more information, please call 437 836 8586 or email [email protected].