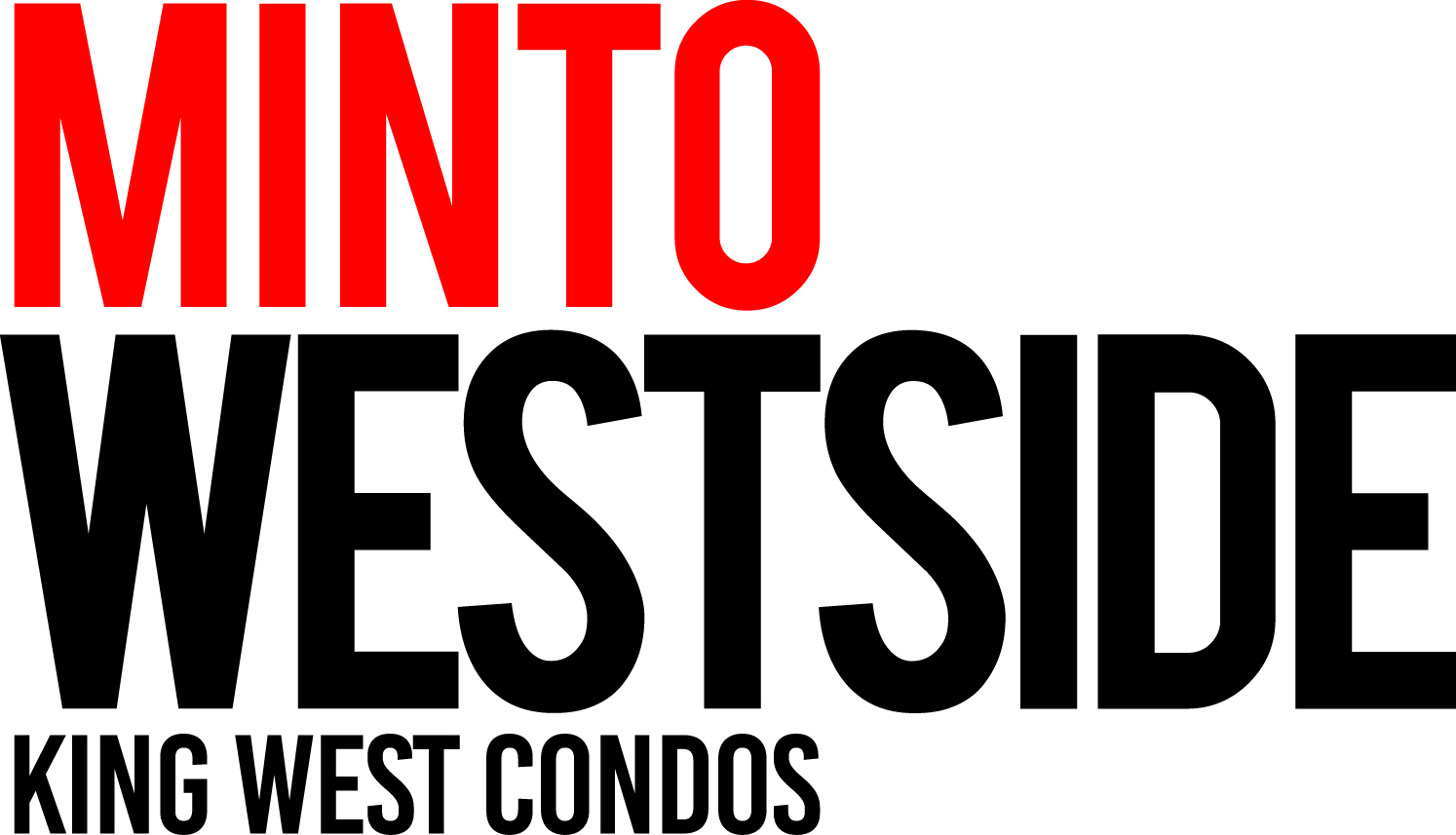 The remarkable story of Minto Communities growth is an inspiring saga of family values, social purpose, professional excellence and ethical responsibility. Bringing together the skills, energy and talents of over fourteen hundred employees, Minto Communities has been instrumental in the design and construction of more than 85,000 residential and commercial properties in Toronto, Ottawa and South Florida.
Minto Communities distinctive tree logo stands for its strong values deeply rooted in tradition and its commitment to the environment. Over the years, the company has won numerous awards and accolades honouring its excellence in community planning and design, construction and customer service. Most recently, Minto Communities won the prestigious Home Builder of the Year Award in 2012 and 2014 from the Ontario Home Builders Association. And now with Minto Westside, their second foray into the neighbourhood after Minto775 on King Street West, Minto Communities will again raise the bar with innovative design and superior craftsmanship.
Wallman Architects
For over 30 years, Wallman Architects has been creating acclaimed architectural projects that have set the standard for contemporary design in this city. Led by Principal Rudy Wallman, the team has been at the forefront of downtown Toronto's urban renewal, and is responsible for some of the city's most innovative condominiums and groundbreaking urban design projects. Wallman Architects' work encompasses a wide variety of projects ranging in scale from private residences to complex, large-scale planning studies. An enthusiastic staff of design professionals ensures that all of the firm's endeavours are engaging and provocative while remaining practical, cost-effective and environmentally sustainable.
Award-winning commercial interior design firm Burdifilek is the creative strength behind many retail flagships, hospitality designs, and real estate developments around the world. The Burdifilek design philosophy embraces sophistication and creative intelligence. Inspired by travel and exploration, art and artisans, the firm's identity is demonstrated through the ability to realize expressive, sophisticated, meticulously curated interiors. Creators of a distinct international style, the Burdifilek design team works together to transcend trends; fluidly blending distinctive design vision with a trademark elegance and polish. Led by Managing Partner Paul Filek and Creative Partner Diego Burdi, the firm has been responsible for the creation, development and evolution of the design identity for many iconic brands.
Ferris + Associates
Ferris + Associates is a respected local landscape architectural firm skilled in the practice of landscape architecture, urban design and the built form. With a broad range of experience in large-scale public and private developments, the firm takes a multidisciplinary approach to projects ranging from institutional and commercial development, to residential, academic and master planning projects. An integral part of Ferris + Associates' reputation is in the built form, having been deeply involved in such enterprises within the downtown core of the City of Toronto for many years. This experience provides the firm with a strong background on the issues involved in the successful creation of new neighborhoods.