Let Us Help You Find the Right Short Term Rental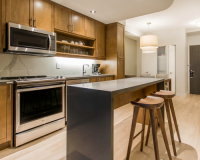 Minto Yorkville, in one of Toronto's finest neighbourhoods, offers fully furnished high-end condo-style apartments with valet parking and housekeeping.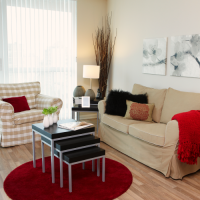 Minto Roehampton offers spacious, modern, fully furnished condo-styles apartments near Yonge and Eglinton you would be happy to temporarily call home.
No results found. Please search again.
Furnished Apartments in Toronto
When you have to be away from home for an extended period of time, sometimes a hotel just won't do. That's why there's no better place to call your home-away-from home than one of our spacious, completely furnished and fully stocked short term rentals in Toronto's most ideal locations, including Bay and Yorkville, and Yonge & Eglinton.