Townhomes Deposit Structure
Trellis Townhome Deposit Structure

| | Due on Signing | Due in 30 Days | Due in 60 Days | Due in 90 Days | Due in 180 Days | Total |
| --- | --- | --- | --- | --- | --- | --- |
| Trellis Townhomes | $10,000 | $10,000 | $10,000 | $10,000 | $10,000 | $50,000 |
Terrace Townhome Deposit Structure

| | Due on Signing | Due in 30 Days | Due in 60 Days | Due in 90 Days | Due in 180 Days | Total |
| --- | --- | --- | --- | --- | --- | --- |
| Terrace Townhomes | $15,000 | $10,000 | $10,000 | $10,000 | $15,000 | $60,000 |
Traditional Townhome Deposit Structure

| | Due on Signing | Due in 30 Days | Due in 60 Days | Due in 90 Days | Due in 150 Days | Due in 180 Days | Total |
| --- | --- | --- | --- | --- | --- | --- | --- |
| Traditional Townhomes | $15,000 | $10,000 | $10,000 | $10,000 | $10,000 | $10,000 | $65,000 |
Single Family Homes Deposit Structure
36' Homes Deposit Structure

| | Due on Signing | Due in 30 Days | Due in 60 Days | Due in 90 Days | Due in 150 Days | Due in 180 Days | Total |
| --- | --- | --- | --- | --- | --- | --- | --- |
| 36' Singles | $15,000 | $15,000 | $15,000 | $15,000 | $10,000 | $10,000 | $80,000 |
43' Homes Deposit Structure

| | Due on Signing | Due in 30 Days | Due in 60 Days | Due in 90 Days | Due in 150 Days | Due in 180 Days | Total |
| --- | --- | --- | --- | --- | --- | --- | --- |
| 43' Singles | $15,000 | $15,000 | $15,000 | $15,000 | $15,000 | $15,000 | $90,000 |
Please ensure you bring the following items with you when purchasing a home at Ivy Ridge:
Government Issued Photo-ID.
5 Deposit Cheques. We require that the cheques be from the Purchaser's personal bank account. If another person is providing the cheques, we require that person to be present with a copy of Government issued photo-ID.
A valid mortgage pre-approval must be supplied within your conditional period.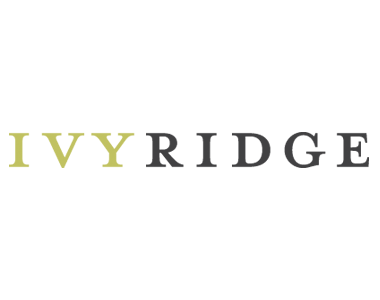 CONTACT US
Ivy Ridge Sales Centre
Dryden Square
3555 Thickson Rd. Unit 108
Whitby, ON, L1R 1Z6


Hours of Operation
Monday - Thursday: 12pm - 7pm
Friday: Closed
Saturday - Sunday: 12pm - 6pm


The Sales Centre will be closed from Monday, April 22 to Saturday, April 27.
Contact Ivy Ridge
Phone: 289-293-1001