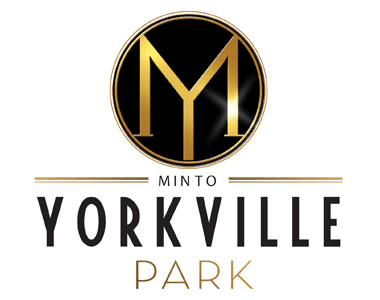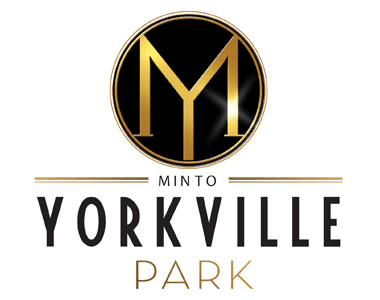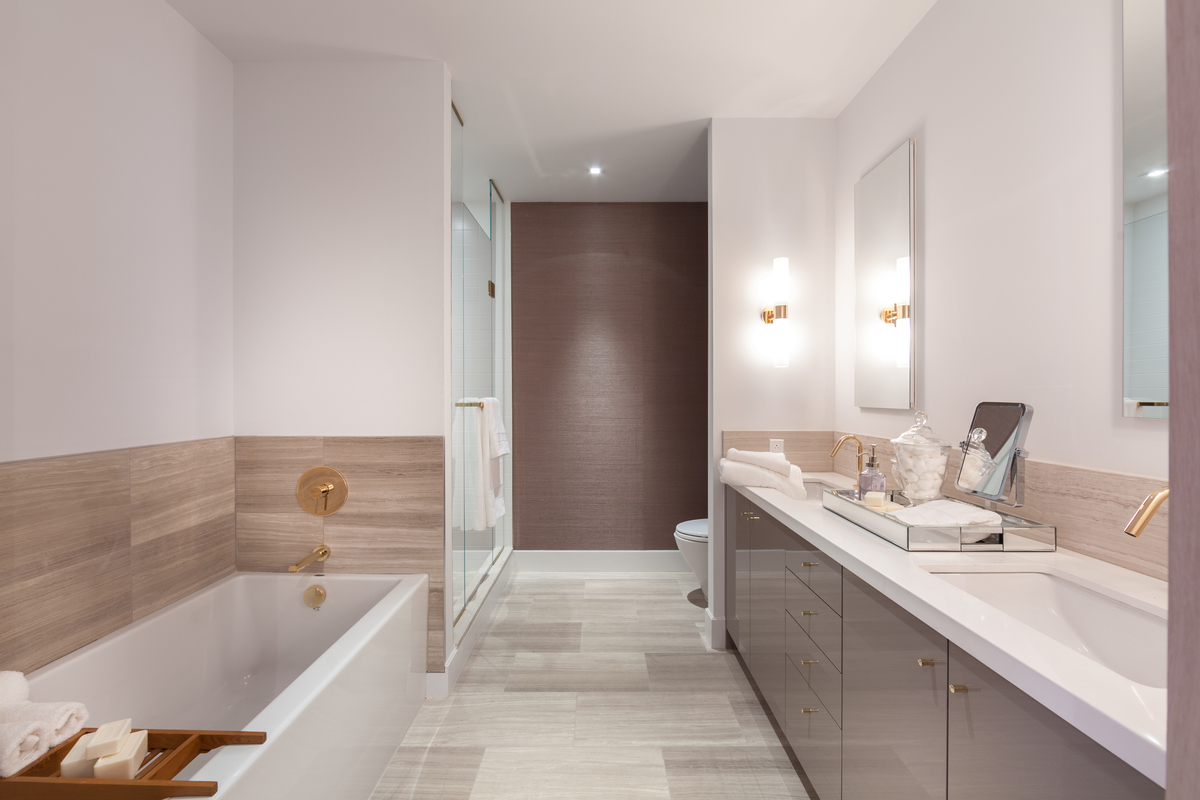 Department of the Interior: Decor Tips from Our Design Team
Visons of tour dream suite will sonn become a reality as decor appointments at Minto Yorkville Park have begun! The Minto design team, lead by director Scott Biltoft, have refined a selection of finishes for condo living. We sat down with Scott to discuss everything from how to plan for your decor appointment to tips on choosing colours and furniture.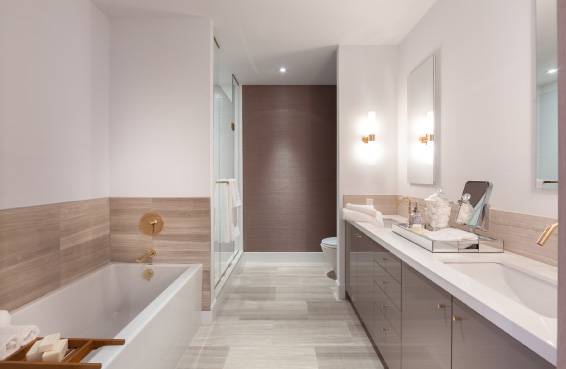 How should you plan for your Design Centre appointment? What should you start thinking about?
SB: Spend some time reviewing your floorplan and start thinking about how you plan to use each space in your suite. The more we know about your lifestyle, likes/ dislikes, the more we can help you achieve your desired living space. One of the best ways is to flip through magazines and photos online. While looking for images that inspire you, focus on spaces that are similar in size and style to your new condo.
When planning your furniture layout, remember to work with furnishings that are sized to suit today's condo spaces. While most furniture pieces should be compact in a smaller space, an occasional large piece will amp the drama. Use large artwork against a dining area wall rather than a piece of furniture, for example.
Multifunctional use of space is increasingly popular with people who want to live larger in small spaces. If you rarely use a dining table, but occasionally want to host a dinner for several friends, consider using a table pushed against a wall to serve as a desk when you're not entertaining. If intimate dining for two is more your lifestyle, a multifunctional table that changes from dinner to cocktail height is a great idea.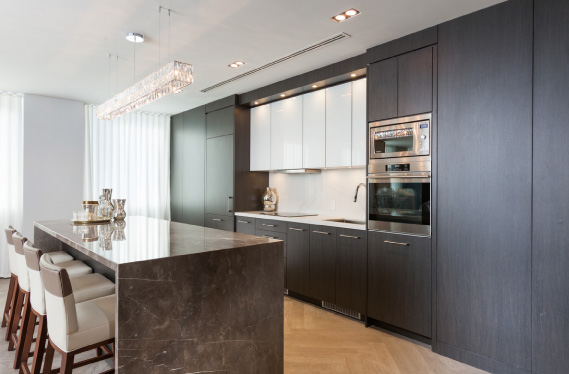 What are the hot colours this season? What's the best way to use colour in a suite?
SB: Extreme colours and trends are much less prevalent today in the fixtures and finishes that are selected in the Design Centre. When we create spaces with our homebuyers, we find that most people are conscious of the value of their investment in the resale market. We're seeing people use flooring in a wide range of neutral tones, including whitewash, blonde, taupe, deep brown, and charcoal. In fact, we have more included choices with the purchase of a condo today than ever before. This allows you to personalize the depth of the colour in your home according to your preferences.
In the last two years Benjamin Moore has featured neutrals for their Colour Of The Year. In 2016 it was OC-117 Simply White and in 2017 it's a deep graphite colour named 2117-30 Shadow. Think of these colours like the neutral backdrop for your home and consider whether your accent colours are softer shades like mocha, sky blue, sage; or vibrant colours like lemon, tangerine, or honeysuckle.
Soft finishes and accessories are the ideal place to express yourself through accent colour, including an area carpet, upholstery fabric on an accent chair, throws, cushions, floral, and artwork. These pops of colour will bring your neutral fixtures and finishes to life.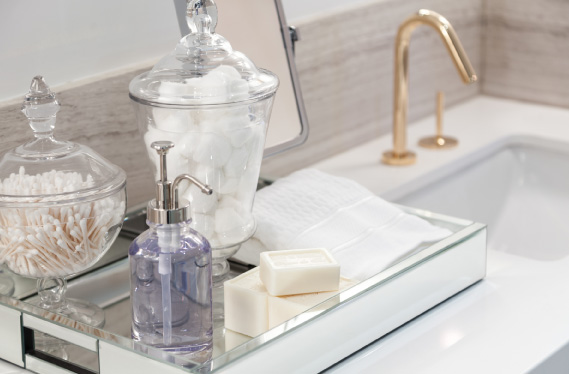 Where is the best place to invest in optional upgrades?
SB: My first advice is to give consideration to how you're going to use your space and make any power or data wiring changes pre-construction. After the concrete is poured, it's not feasible to relocated your dining area ceiling fixture outlet, or to wire the suite for motorized shading. Plumbing changes such as tub-to-shower conversions should also be done pre-construction to ensure they're feasible and warranted.
The next option I typically recommend is to upgrade the kitchen design to include fully integrated appliances with matching cabinet panels. However, Minto Yorkville Park already includes this premium design feature! So, the next option on my list would be surface finishes. Surface finishes like flooring, cabinetry, countertop, floor tile and wall tile are those most people consider enhancing.
At Yorkville Park, engineered hardwood flooring is included with the suite, so the optional upgrades include features like thicker wear layer, glue down installation, exotic decorator finishes, and herringbone installation pattern.
Some of our homebuyers are upgrading their bathroom wall tile to match the Italian porcelain floor tile, while others are recreating the Presentation Gallery bathroom vignette complete with marble tile and gold plated faucets. There are Caesarstone counters included standard at Yorkville Park as well as several optional upgrade Caesarstone selections from their premium natural stone line. Slab backsplashes are also available and these have become more popular in recent years.
Regardless of your palette and finish level, your suite at Minto Yorkville Park will be at the neighbourhood's chicest address! Yorkville Park Design Centre appointments are now underway. You will receive an invitation to set up your appointment in the coming months, if you have not already. Appointments are made beginning at floor 2 and work up the building. We look forward to meeting with you soon!