A mudroom is typically the first space the family enters when they arrive at home. Mudrooms were best known as a place to hide coats, shoes and bags but as years have gone on, they have become so much more. Minto's Glen Agar has designed homes with sleek mudrooms, here's some design inspiration to make the most out of your space.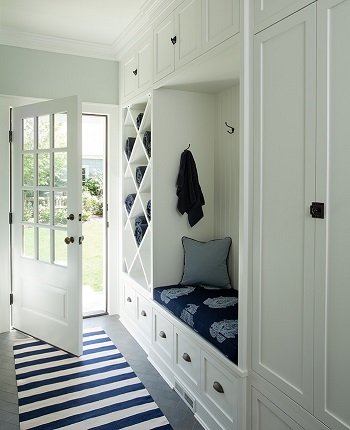 Seating is a must-have for every mudroom, as it can be both functional and decorative. A storage bench can make it easier to put on shoes and get ready, while also keep your outdoor wear organized and hidden. Accented with beautiful pillows or a fun fabric, a bench can also give your mudroom a nice pop of colour.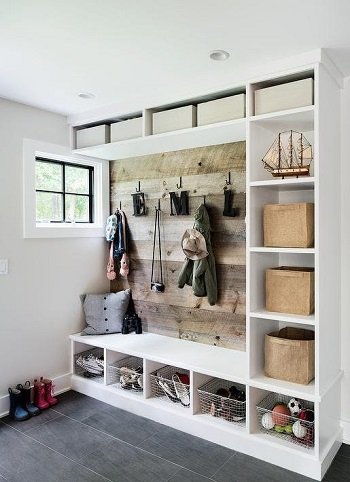 Storage is essential in any mudroom, as multiple coats and shoes cluttering the doorway can look messy and uninviting. Incorporating ample hooks, shelving and cabinets will keep your space neat and tidy.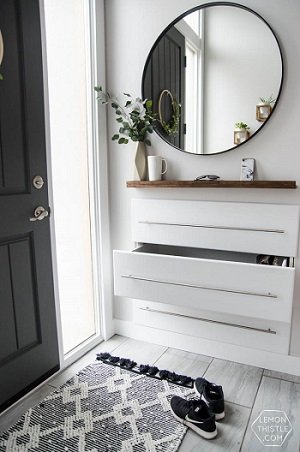 Accessories
Accessorizing your mudroom is both for décor and functionality purposes, as items like a mirror or welcome matt can help liven up the space, while also proving useful for getting ready and keeping things clean.
Glen Agar features luxurious detached homes for sale in Etobicoke, near Rathburn Road and Kipling Avenue. Learn more about our new homes for sale in Etobicoke on our floorplans page. For more design tips and tricks, follow us on Facebook and Instagram.
Published date: 2017-12-20