So you need to be away from home for an extended period and you want more than a cramped hotel room. Let us provide you with all the comforts and convenience of being in your own home as well as a great location and the ability to experience all the facilities and services that a Four Diamond hotel offers.

We just about have it all with our new long stay suites at the Minto Suite Hotel. Our spacious one and two bedroom suites will provide you with an inspiring home away from home. And since we don't charge taxes on stays of thirty days or longer, luxury has never been so affordable.

Tired of eating out and want to prepare your own meal? All of our long stay suites come with fully equipped kitchens which were recently renovated and now boast new appliances, cabinets, counters and faucets, making it comfortable for you to prepare meals in the convenience of your suite. Or perhaps your family is coming to stay with you while you are away from home and you need somewhere for them to sleep – we have it covered. All our suites are now furnished with new sleeper sofas that have what our guests are telling us, is the most comfortable sofa bed mattress they've ever slept on!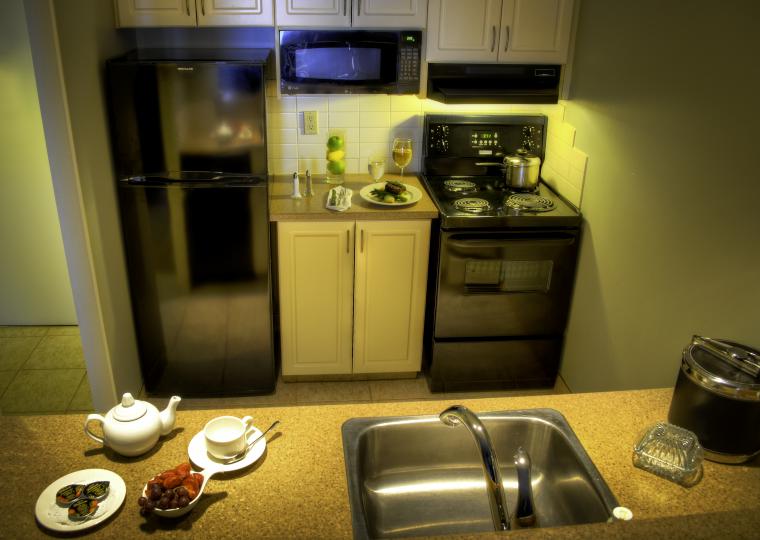 Staying with us will mean you can keep abreast of the latest news, watch a movie or catch the latest sports game all through the use of our new 40" LCD TVs which are standard in both the living rooms and bedrooms of our long stay suites and are the largest in the city.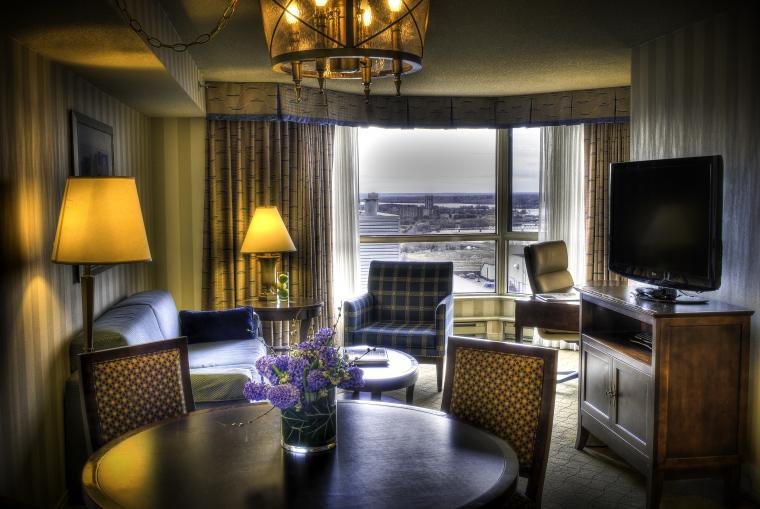 For more information and to book a long stay suite at the Minto Suite Hotel call 613.782.2304 or email info@mintofurnishedsuites.com