Ashton
1 Bedroom
Indoor: 532 square feet +
Outdoor: 91 sq.ft.
Your monthly carrying cost for the Ashton*
Total Price
$282,900 after $20,000 Occupancy Bonus
---
15% Down
$42,435
Opening Mortgage Balance
$247,198
Mortgage Rate
2.89% at 25 year Amortization for 5 year term*
---
Monthly Mortgage Payment
$1,156
Monthly Condo Fees
$245
---
Total Monthly Payment
$1,401
*Based on current mortgage rates. Subject to change without notice. Conditions apply.
Limited time offer. E. & O.E.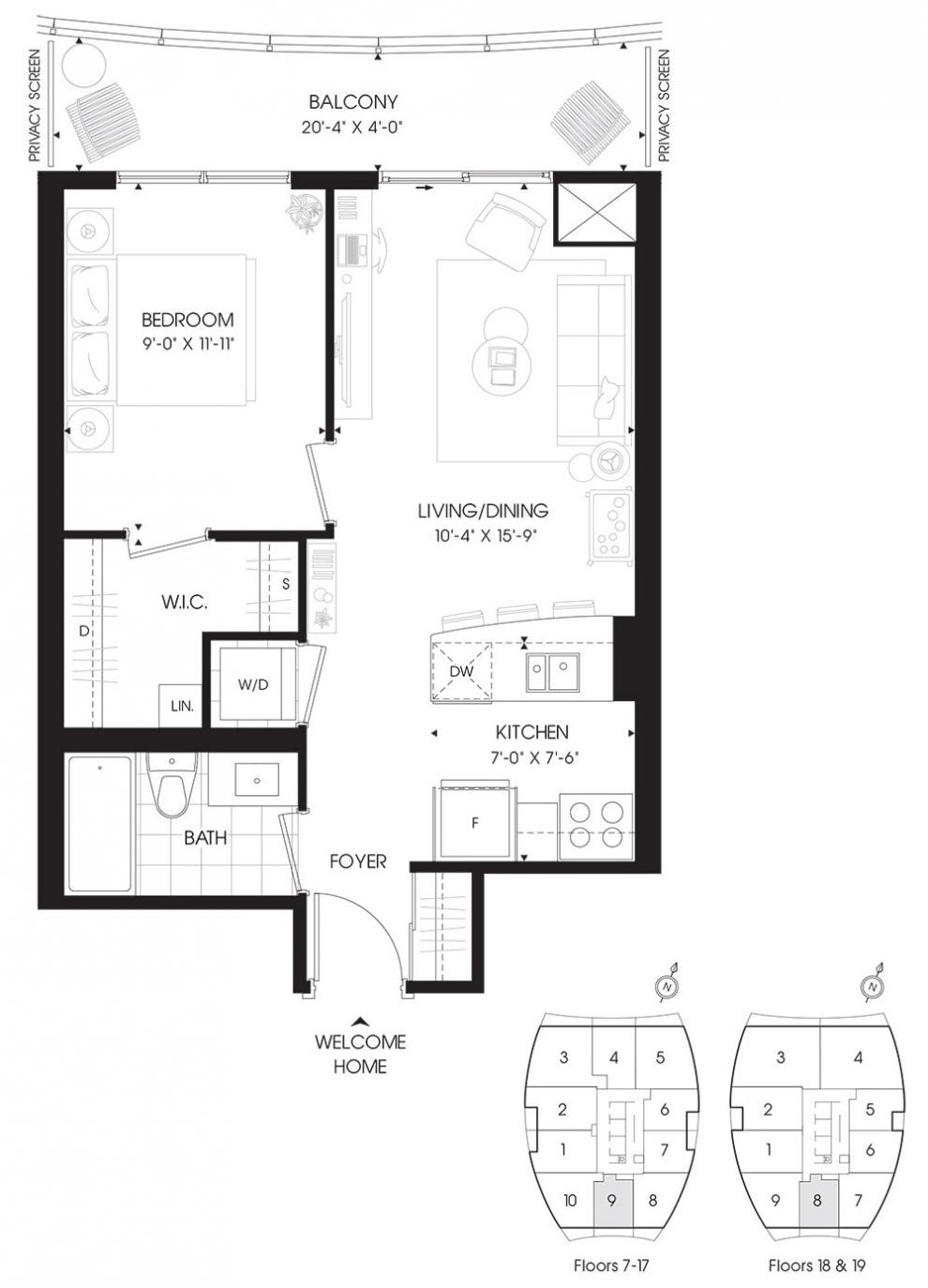 Limited time incentive offer. All plans, dimensions and specifications are subject to change without notice.
Actual usable floor space may vary from the stated floor area.
Column locations, window locations and sizes may vary and are a subject to change without notice.
Renderings are artist's concepts only. E. & O.E.