Why choose Minto Furnished Suites in Toronto?
Our People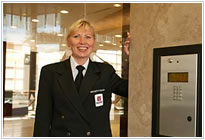 From your first call to your time of departure, the Minto Team makes the difference.
Your experience begins with an Accommodation Consultant who will listen to your unique requirements and tailor the right solution for your temporary housing needs.
It continues with our Guest Services Team attending to the details of each guest, catering to your special requests and ensuring that everything runs smoothly during your stay. We'll do what it takes to make your short or long term stay in Toronto a success. Need something special to make your short term rental apartment feel more like home? Just ask!
The final step involves our Financial Services Group that can tailor invoicing to suit your requirements and reporting needs.
Our Services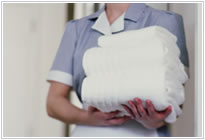 Your Welcome Package and keys await your arrival, or if you prefer, we'll courier them to you in advance of your check-in date.
Our Guest Services Team is available during business hours to assist with service requests. Emergency service and assistance is available 24/7.
Our Suites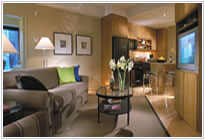 Minto Furnished Suites offers Toronto short term rental suites and corporate housing to suit every lifestyle and budget. Our Accommodation Consultants are happy to work with you to find the right fit.
Our Toronto furnished apartment rentals offer high quality furnishings, fully equipped kitchens, a washer/dryer in each suite or on-site laundry facilities, and much more! Spacious living and dining rooms and separate bedrooms give you the privacy you want and the space you need.
Cable service, TV and DVD players, complimentary local telephone and discounted long distance service are all included. Housekeeping service? That's covered too. Select locations also offer valet parking, fitness facilities, swimming pools and meeting spaces - speak with one of our Accommodation Consultants today to find the right location for you!
Peace of Mind... Guaranteed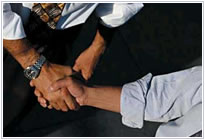 With our industry-leading price guarantee you can reserve a suite without worrying whether or not you are getting the best price. We will match our competitors' rate based on availability and comparable property.
Once you move in, rest easy knowing that if you are not completely satisfied with your suite, we will be pleased to move you to another available unit in the same property or we will provide a full refund. Just inform us of your concern within 24 hours of moving in and we will make things right. Now, that's peace of mind... guaranteed!