Putting You Back In Control
FBC Mortgage, LLC, A Sterne Agee Group Company, is a National Mortgage Lender headquartered in Orlando, Florida. FBC Mortgage focuses on providing its customers and business partners with industry best service. FBC Mortgage was created to provide our clients with a high level of personal one on one service. At FBC we offer a wide array of competitive mortgage products with expertise in every area of residential mortgage lending, from purchasing to refinancing to construction lending. The combination of a seasoned leadership team, leading technology, competitive rates, wide range of products and extraordinary customer service is the reason FBC Mortgage is "Florida's Leading Mortgage Lender"!
Choosing the right partners for your "Home Purchase Team" when preparing to buy a new home in Florida is a very important decision. You need to work with partners you can TRUST. This is why YOU SHOULD CHOOSE FBC MORTGAGE.
FBC MORTGAGE:
• Florida's Leading Mortgage Lender
• National Mortgage Lender
• 21 Day Closings
• Local & Knowledgeable Appraisers
• In-House Underwriting , Processing, Closing & Decision Making
• Specializing In Client Mortgage Education
• Competitive Rates
• Extensive Loan Product Options
• Accessibility: Available On Nights and Weekends
• Provide Weekly Loan Updates To Clients And Realtors
Let FBC Mortgage be your TRUSTED Mortgage Consultant for your next home purchase!
Frequently Asked Questions & The Answers
There are a lot of lenders. Why should I use FBC Mortgage?
Our dedicated team of professionals is committed to making the loan application process as convenient as possible. We offer many financing options tailored to meet your needs. We keep you on the fast track to home ownership. FBC Mortgage works hand-in-hand with the builder to coordinate all of the critical steps to ensure a smooth closing.
How long will it take to process my application?
FBC Mortgage will show you how we put all the pieces together. Our mortgage professionals are here to help you through each step of the process:
• Pre-approval/pre-qualification…
• Loan application… income, assets, and
• Credit verified… appraisal ordered… Loan
• Approval… closing

What are closing costs?
Because we work so closely with the builder, FBC Mortgage is able to provide the most accurate estimate of closing costs. A Good Faith Estimate of closing costs, which includes all fees and charges associated with your purchase transaction, will be provided at your initial meeting with one of our highly trained mortgage professionals.
Can I be pre-approved?
Competitive, Convenient, and Cooperative.
We offer a free consultation service designed to pre-approve you for a mortgage with absolutely no obligation on your part. It won't cost you a thing, and it will provide you with peace of mind when looking for a home that's right for your financial situation.
What loan programs do you offer?
• Conventional Financing
• Jumbo Loans
• VA, USDA , FHA Loans
• Construction Lending
• Reverse Mortgages
• First Time Home Buyer Programs
• 203(K) Loans Underwritten In-House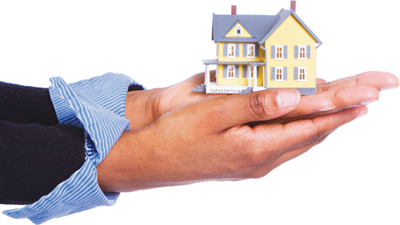 We put it all together for YOU
We work with a network of investors to offer a full range of mortgage programs at highly competitive rates. We'll do the mortgage shopping for you. We custom-tailor a mortgage to fit your needs. So once you find the home you want, talk to us at FBC Mortgage to make your dream a reality.
Loan Application
For Details call Mark J. Minadeo, Branch Manager, FBC Mortgage LLC 561-214-0537 or mminadeo@fbchomeloans.com

4400 W. Sample Road, Suite 230
Coconut Creek, FL 33073-3450
(954) 978-5350
(866) 413-2563
F (954) 586-8120
Email: FBCmortgage@mintofla.com
Hablamos Español.

*Licensed Florida Mortgage Lender. Programs are subject to change without notice. All products are subject to credit and property approval. Rates, program terms and conditions subject to change without notice. Not all products are available in all states or for all amounts. Other restrictions and limitations apply. NMLS #152859

---
Minto HomeBuyers Club
Yes You Can. It's your dream. Own It.
Purchasing a New Home in Florida can be complicated and filled with questions:
Where do I start? Who can I trust? Will I qualify?
The HomeBuyers Club was created by Minto to simplify the home buying process for our customers and provide professional assistance to those facing financial challenges.
Getting started is easy.
You will be assigned a personal HomeBuyers Club credit coach who will explain the home buying process in detail and work with you to chart a simple-to-follow Game Plan to help you achieve the dream of home ownership.
Your coach will provide intensive credit coaching solutions to address such common challenges as:
• Qualifying for a mortgage
• Money for a down payment
• Low credit rating
• Basic home buying knowledge

Best of all, this valuable professional mortgage and credit coaching is absolutely FREE.
Joining the HomeBuyers Club means enjoying immediate membership benefits.
Our credit coaches will help you get started by:
• Locking in the base price of your selected model
• Providing a free credit score analysis
• Troubleshooting loan applications
• Helping you repair, restore, and improve your credit rating
• Helping you resolve outstanding debt and manage personal budgets
Once you've completed the HomeBuyers Club program, you will be on your way to:
Gaining freedom and control over your financial future
Becoming a new Minto homeowner

THE PROCESS
1. Getting Started
Once you've identified the home that best suits your needs, your new home professional will facilitate a mortgage pre-qualification meeting with Minto's in-house lender, FBC Mortgage, who will administer the HomeBuyers Club program.
2. Developing A Game Plan
A credit coach will conduct a complete financial analysis and develop a Game Plan to help you reach your homeownership goals. Your coach will get to know you, your family, and your unique financial circumstances.
3. Follow Up
A timeline and milestones will be established, and follow-up meetings will be scheduled to support your progress. Your coach is there to help you meet your goals and assist you throughout the process.
4. Your New Financial Status
A new credit analysis will be created to reflect your newly updated financial status.
5. Congratulations!
You will celebrate the successful completion of your HomeBuyers Club program with the Purchase Agreement of your new Minto home.

YES.
The dream of home ownership is will within your reach, and Minto's HomeBuyers Club is a smart and viable solution thoughtfully tailored for those who need extra financial consideration.

Minto HomeBuyers Club
4400 W. Sample Road, Suite 200
Coconut Creek, FL 33073-3450
(954) 973-4490
(888) 264-6596
Email: FBCMortgage@mintofla.com

Hablamos Español.

*Club Member acknowledges and agrees that its entry into the Club will not guarantee Club Member's acceptance into any particular loan program, that Club Member will ultimately receive or obtain financing or that Club Member will achieve a better credit score.